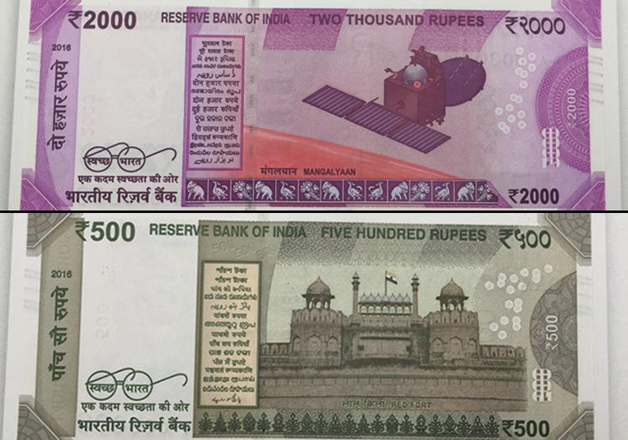 The new Rs 500 and Rs 2,000 notes, which will be available at ATMs from this Friday, have several features that make them harder to fake.
According to a report in Times of India, it will be next to impossible for Pakistan to replicate the feature of the new notes because of its security characteristic.
Quoting a top government official, the report said that RAW, Intelligence Bureau and the DRI have examined the features on the notes being secretly printed for the past six months. 
The official, without revealing the number of security features, said they were difficult to forge.
According to an estimate, Pakistan has pumped nearly Rs 12 lakh crore fake notes, mostly Rs 500 and Rs 1,000 notes, in India through different routes. All notes are printed in press run by the Pakistan government in Lahore, Quetta and Peshawar and the entire racket is operated by its spy agency ISI.
The development holds significance as few years ago, intelligence agencies had told government and RBI that Pakistan machinery had achieved 'zero-error counterfeit capability' in printing fake Indian notes.
The NIA too had found that the quality of the notes printed in Pakistan are extremely superior and most of the security measures are preset in the notes, making it very difficult for the common people to understand that it is a fake currency. 
The TOI report also mentioned that every year, Pakistan pushed fake notes worth Rs 70 crore in Indian economy which was used as 'terror fund'.
The new Rs 500 and Rs 2,000 rupee notes that the RBI will issue are being called 'high security'. The notes have several new features to make them harder to fake than the old Rs 500 and Rs 1,000 rupee notes that were scrapped on November 8 night.
The new notes will be available at bank ATMs when they start operating again from Friday. The RBI has said that it will closely monitor the fresh notes that will be issued.