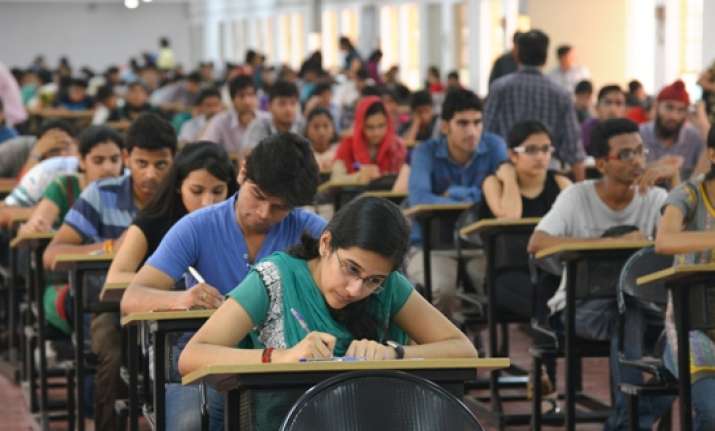 The Joint Entrance Examination (JEE) – the gateway to the prestigious Indian Institutes of Technology (IITs) – will go completely online from next year, said a member of the IIT joint admission board on Sunday. The decision was taken by the Joint Admission Board (JAB) of the IITs at its meeting in Chennai. 
The government had earlier introduced the option of taking the JEE Mains test online, and the JAB has now decided to extend it to the Advanced exam. 
"The move will ensure greater transparency and avoid instances of paper leak too," a senior HRD ministry official was quoted by Hindustan Times as saying. 
The JEE Advanced till this year gave candidates option of taking the test in both pen-and-paper as well as computer mode. Most students preferred to take the test in pen-and-paper option.
Currently, more than 13 lakh take the Mains test, and less than 10 per cent of them go online. Of these, two lakh qualify for the Advanced test. Now, these students will have to take the test online. 
To ensure students do not face any problem in taking the test online, provision for three-day training will be made where they will be allowed to take mock tests and operate the system. 
Moreover, it was also discussed in the meeting that schools will also be advised an opportunity to the students so that they can use the computers. 
The meeting also discussed suggestions for bringing changes in the current system of setting questions and format of holding the JEE-Advance to check the possibility of errors that creep in the test papers every year leading the IITs to cut a sorry figure and compensate the candidates with bonus marks.
The meeting also discussed to consider evaluating the performance of the candidates not only by the number of correct answers but also the way they have approached the questions to solve them.