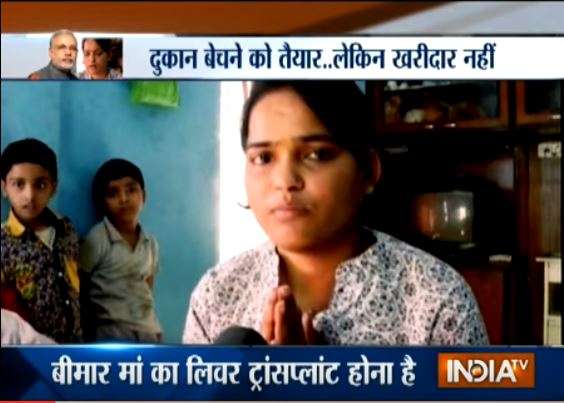 Facing a tough situation following the demonetisation move by the India government, a girl from Kolkata has written a letter to Prime Minister Narendra Modi urging him to save her 'hospitalised' mother who is currently in ICU and needs an urgent liver transplant.
Speaking exclusively to India TV, the family said they required Rs 30 lakh to save Nirmala Gupta and were even planning to sell their shop to arrange for the amount. However, the note ban has led to a situation where nobody is interested in buying it, leaving the family in a severe money crisis.
Left with no other option, Puja Gupta, daughter of Nirmala Gupta, has now appealed to PM Modi, seeking monetary help.
In her letter she wrote:
"Pradhan Mantri Ji, my mother is in ICU and she requires immediate liver transplant to survive. We are left with no money. Whatever we saved till now is not sufficient for such transplant."
"We also applied to a bank. But the bank had said it requires at least 20 to 30 days to sanction the amount. We have one shop and because of demonetisation nobody is ready to purchase it. We are left with no options. Please help us Modi ji," she wrote.
Prime Minister Narendra Modi on November 8 announced the demonetisation policy in order to curb black money and terror funding, following which there had been a chaos amongst the citizens for replacing the outgoing currency.