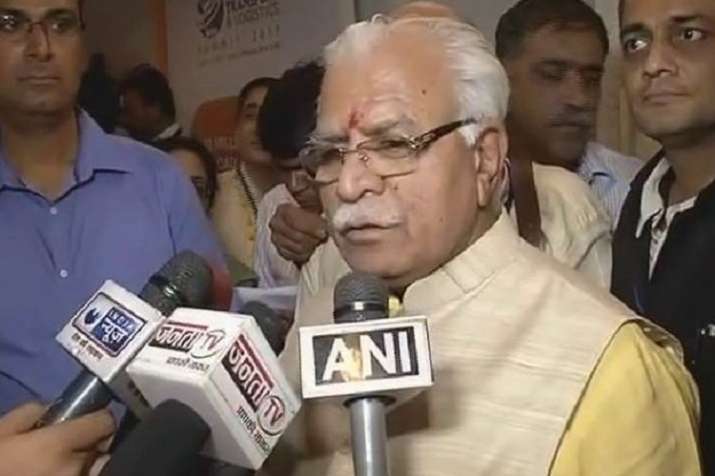 Amid an ongoing tussle between the Aam Aadmi Party (AAP) government in Delhi and bureaucrats, the Haryana government has issued a notification to officials which is likely to trigger a row. The state education department, in its notification, has asked all officials to stand up when they meet MP, MLAs. 
"An officer should be meticulously correct and courteous to rise to receive and see off a Member of Parliament/State Legislature visiting him. Arrangements may be made to receive the Members of Parliament when, after taking prior appointment, they visit the officer of the Government of India, State Government or local government," the notification stated
The government order also warns of action against those officials who fail to follow the guidelines. "Any violation in the relevant Conduct Rules in this regard, will render the govt servant concerned liable for appropriate punishment," the circular stated.
After backlash, Haryana govt withdraws controversial notification seeking one-third of sportspersons' income
While there has been no statement from Chief Minister Manohar Lal Khattar, members of his cabinet have justified the circular while rejecting charges of promoting VIP culture in the state.
"This circular is just a reminder of protocol system which is already in place. There is no VIP culture. Officials should know what they are expected of," Haryana agriculture minister OP Dhankar told reporters.
Yamunanagar MLA Ghanshyam Dass Arora said that it was a matter of concern why the government felt the need of issuing such a notification. "The government must have received some kind of feedback," Arora added.
Another Haryana minister Manish Grover justified the notification calling it a matter of protocol. "Public elect MPs, MLAs by giving them votes. It is important that protocol is maintained," Grover said. 
Earlier this month, the Khattar government had received severe criticism when it issued a  notification that required athletes employed by it to deposit one-third of their earnings from commercial and professional commitments to the state sports council. 
CM Khattar later ordered the notification to be held till further notice.