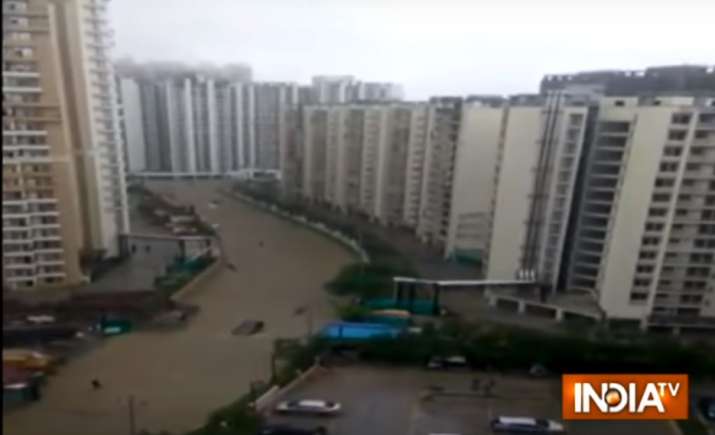 One-day of incessant rains today washed away the dream of opulent and comfortable living for millions of Delhi NCR's dwellers who had spent lakhs and crores of rupees to purchase apartments in posh areas. 
The apartment life, which promises to be green and well-managed, turned into a nightmare for people when the roads and parking spaces around their homes were flooded with rain waters. 
A single day's rains wreaked havoc on houses as several apartments showed signs of leakage, while roads around others literally gave up. 
Also read | Heavy Rain in Delhi-NCR Live Updates: One person dies of electrocution in Indirapuram's Shipra Sun City
In Ghaizabad's Vasundhra, a road caved-in to create over 10 ft wide crater, blocking the entry to the nearby posh residential complex. In Greater Noida West's sought after Crossing Republic, rain water gushed it's way through the boundary wall and created a virtual waterfall falling into the nearby construction sight. 
The parking spaces of almost all apartments India TV visited had turned into swimming pools.  Have a look: 
The pathetic rain water drainage/harvesting conditions in the posh apartments raise questions over the durability of the investment in such projects.