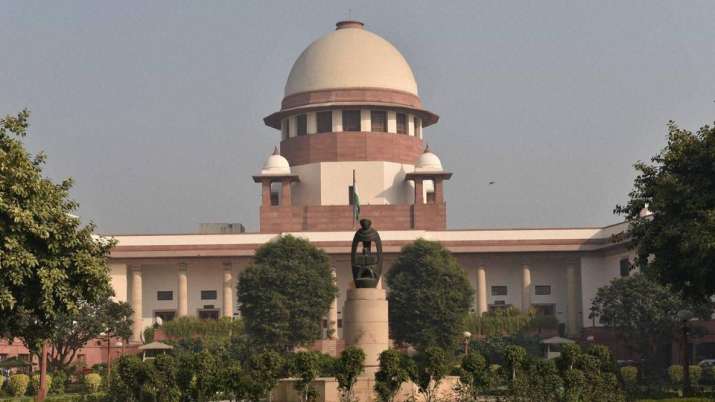 Calcutta High Court Judge CS Karnan has accused the Supreme Court judges of being "anti-Dalit" for issuing a contempt notice against him last week and has asked for his case to be sent to the Parliament.
In response to contempt notice issue by the apex court, Karnan accused the Chief Justice of India J S Khehar-led seven-judge bench of uppercaste bias in initiating proceedings as he belonged to the Dalit community.
"This said order does not conform to logic, therefore is not suitable for execution. The characteristic of this order clearly shows the upper caste judges are taking law into their hands and misusing their judicial power by operating the same against a SC/ST Judge with mala fide intention of getting rid of him. Therefore, the suo motu contempt order dated 08.02.2017 is not sustainable under law," he said in a letter to the registrar general of the Supreme Court on Friday, the Hindustan Times reported. 
He wrote, "I have given a recent allegation that there were 20 corrupt judges in the Madras High Court and the Hon'ble Justice S Kishan Kaul is No. 1 accused. Even this accusation was ignored although my complaint is still on file. It is observed that the 7 judges mentioned above are all out for a contempt case against me, presumably to clear the path for Justice Mr. S K Kaul's elevation (to the Supreme Court)."
"The Suo Motu contempt order against me a Dalit judge and restraining my judicial and administrative assignment is unethical and goes against the SC/ST Atrocities Act. It is certainly a national issue and a wise decision would be to refer the issue to the House of Parliament," he further said in his four-page letter. 
Justice Karnan also pointed out that he attempted to file a case against Justice Khehar under the SC/ST Act and that the contempt case against him be heard after Khehar retired.
He has also argued in his letter that the courts have "no power to enforce punishment against a sitting Judge of the High Court".
His allegations against the SC judges of caste-bias comes at a time when there is no judge from the SC or ST communities in the top court and has not been for six years. The last Dalit judge in SC was former Chief Justice KG Balakrishnan, who retired on May 11, 2010.
In an unprecedented order, the Supreme Court on Februaruy 8 asked Justice Karnan to appear in person before it on February 13 and explain as to why contempt proceedings be not initiated against him. 
"He is also directed to return all judicial and administrative files in his possession to the Registrar General of the High Court immediately," the bench also comprising Justices Dipak Misra, J Chelameswar, Ranjan Gogoi, M B Lokur, P C Ghose and Kurian Joseph said.
It said, "Shree Justice C S Karnan shall remain present in person on next date to show cause." 
Attorney General (AG) Mukul Rohatgi referred to the nature of public communications allegedly undertaken by Justice Karnan and said they are "slanderous" and "disparaging" to the system of administration of justice.
He urged the bench that it can direct Chief Justice of the High Court to restrain the judge concerned from taking up judicial and administrative work.
The AG referred to constitutional provisions and said that the apex court can take judicial note of the matter and is empowered to pass such an order.