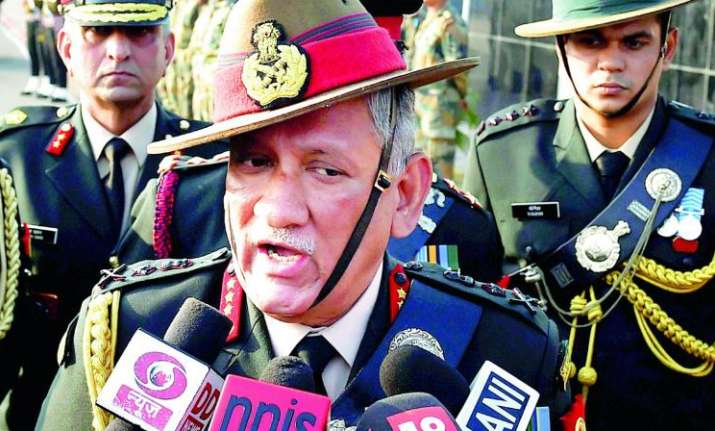 Army chief General Bipin Rawat on Thursday warned of a possibility of India being attacked with chemical and biological weapons by its adversaries during war.
General Bipin Rawat did not name any specific adversary but is believed to be referring to Pakistan and China with whom India has fought wars in the past.
"Although chemical weapons have been banned by the United Nations, it could be used by an adversary," General Rawat said while speaking at an event in New Delhi where the Defence Research and Development Organization (DRDO) handed over the Nuclear, Biological, Chemical Reconnaissance Vehicle (NBCRV) and medicines to the Indian Army.
Prior to General Rawat, Defence Minister Manohar Parrikar also said on the occasion that India must put in place an effective mechanism to tackle use of chemical and biological weapons during war.
Referring to the reports of use of chemical weapons in recent terror attacks in Afghanistan, Parrikar said that India must take necessary steps in view of the changing security environment in the region.
"The reports which are coming from the southern and northern parts of Afghanistan... I have seen photographs of local population suffering from blisters. At this moment, I don't have confirmation on this, but the photos were quite disturbing," Parrikar said.
"We should be prepared for any kind of warfare,"  he added.