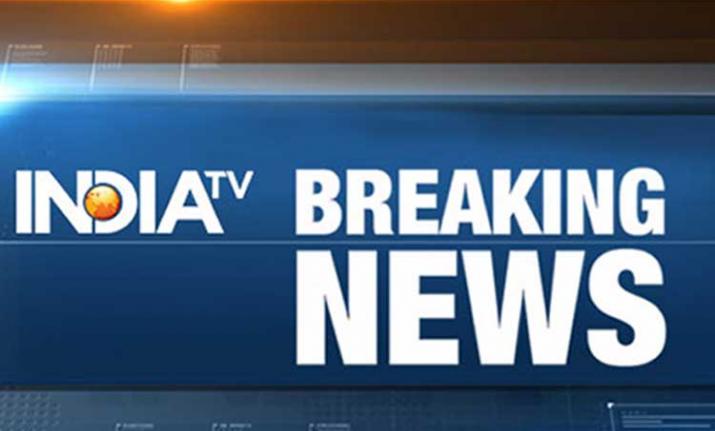 Twitter is buzzing with breaking news and news alerts from India and rest of the world. Here is the live coverage of all breaking alerts and latest updates from the micro-blogging site on one page:
Breaking News of June 28:
5:35 pm: Centre moves Delhi High Court seeking suspension of State Trading Corporation's CMD. Division bench of Delhi High Court to hear Centre's plea seeking suspension on 4th July. CBI had booked the CMD for cheating and allegedly causing government a loss of Rs 2112 crore.
5:13 pm: CBI has filed charge-sheet in CBI Special Court,Mumbai against fugitive/absconder Jatin Mehta & his wife Sonia Mehta including 19 other persons in alleged bank fraud of Rs146 crore.15 public servants & 2 CMDs of Canara Bank named in the charge sheet.
5:01 pm: We have not received any formal request for Rahul Gandhi's visit for Kailash Mansarovar Yatra: MEA Raveesh Kumar on Congress accusing the govt of not allowing Rahul Gandhi to take Mansarovar Yatra.
4:45 pm: Delhi: Man attacks wife and son with a knife outside Tis Hazari Court. Both injured have been shifted to Aruna Asaf Ali Govt Hospital and the man has been arrested by police
4:41 pm: Delhi-bound Air India flight with 124 passengers onboard makes emergency landing at Patna airport after suffering a bird hit. Passengers safe.
4:38 pm: Journalist Shujaat Bukhari murder case cracked- The killing was planned by Lashkar-e-Taiba, attackers identified: J&K Police
4:10 pm: Enforcement Directorate files prosecution complaint in the case of Gitanjali Group's Mehul Choksi before PMLA Special Court in Mumbai.​
3:49 pm: UP government sold the aircraft to a private aviation company in 2014 and they were responsible for its maintenance. The incident has nothing to do with UP government: UP Civil Aviation Minister Nand Gopal Gupta on chartered plane crash in Mumbai's Ghatkopar
3:32 pm: If Trinamool Congress thinks that through violence they can continue to remain in power in Bengal, then I would like to challenge them that the sacrifice of our workers will not go in vain and their govt will not last long: BJP President Amit Shah in Purulia, West Bengal
3:25 pm: Black-box of the chartered plane that crashed in Mumbai's Ghatkopar, recovered. 
3:12 pm: We share a commitment to defeating terrorism and the hateful ideology that motivates it. The US values Pakistan as a partner but we cannot tolerate the state becoming a haven for terrorists and hope to see a change: Nikki Haley, US Ambassador to the UN
3:10 pm: India, a nuclear state, is respected widely because it is a responsible democracy. US also supports India's membership in Nuclear Suppliers Group: Nikki Haley, US Ambassador to the UN
3:00 pm: One of the most important and crucial things that India and the US share is freedom of religion. Our nations can only be held together with tolerance and respect: Nikki Haley, US Ambassador to the UN
02:36 pm: Air strikes on southern Syria kill 22 civilians (reports AFP)
02:29 pm: Amarnath Yatra resumes, it was halted in Jammu and Kashmir's Baltal due to heavy rainfall earlier today (ANI)
02:20 pm: Eight killed in explosion in Afghanistan's Logar (reports Afghan Media)
01:51 pm: Five killed as ​UP Govt chartered plane VT-UPZ crashes in Mumbai's Ghatkopar residential area
01:38 pm: Chartered plane crashes in Mumbai's Ghatkopar; fire brigade teams rushed to the spot
01:34 pm: We condemn the comparison being drawn between Aurangzeb and Prime Minister Narendra Modi by Congress: Union Minister Ravi Shankar Prasad
01:31 pm: Congress is questioning our support to the forces. Our budget allocation for the armed forces has increased by 7.5% from the previous Govt's proposal: Union Minister Ravi Shankar Prasad
01:30 pm: How low will the Congress party stoop in greed for votes and for electoral benefits? : Union Minister Ravi Shankar Prasad
01:29 pm: Modi government always stands by whatever is supposed to be done for the country: Union Minister Ravi Shankar Prasad
01:28 pm: One Rank One Pension was brought by Prime Minister Narendra Modi: Union Minister Ravi Shankar Prasad
01:26 pm: Has Congress become so desperate after their electoral defeats, that they will challenge the morale of the Indian Army?: Union Minister Ravi Shankar Prasad 
01:24 pm: The statements being given by Congress leaders is going to motivate the terrorists across the border: Union Minister Ravi Shankar Prasad
01:23 pm: Pakistan had denied the surgical strikes by Indian Army and likewise Congress also asked for proofs: Union Minister Ravi Shankar Prasad
01:21 pm: I can confidently say that the Pakistanis must be celebrating the statements given by the Congress party: Union Minister Ravi Shankar Prasad
01:20 pm: Nothing else can be expected of Rahul Gandhi, when he criticises the Indian Army and asks for proof of surgical strikes: Union Minister Ravi Shankar Prasad
01:18 pm: ED files prosecution complaint against Mehul Choksi before PMLA special court, Mumbai in PNB scam case (ANI)
01:16 pm: Union Minister Ravi Shankar Prasad addresses a press conference at the BJP Headquarters 
01:05 pm: Pakistan removes sectarian group leader Muhammad Ahmed Ludhianvi from terrorist watchlist ahead of election (reports Reuters)
12:57 pm: CBI files sealed status report in Dabholkar murder case in Bombay High Court (ANI)
12:54 pm: Congress demanded proof of surgical strike and now when proof has started emerging, they're saying it's for publicity: Kiren Rijiju (ANI)
12:53 pm: Surprised that Congress that ruled India for more than 5 decades, is speaking in a language which is in tune with separatists and Pakistani establishment: Kiren Rijiju (ANI)
12:34 pm: Market fire kills at least 15 in Kenyan capital Nairobi (reports AFP)
12:28 pm: 2 days ago, there was 43rd anniversary of Emergency. It is the greed for power that those who imposed and those who opposed Emergency have come together today. They don't see the welfare of society but only the welfare of themselves and their families: PM Modi in Maghar (ANI)
12:16 pm: There are some parties which do not want peace and development but unrest. They think if there will be unrest, they will be politically benefitted. Such people are cut off from their roots. They don't know the nature of this nation of Sant Kabir, Mahatma Gandhi and Baba Ambedkar: PM (ANI)
12:07 pm: 40 injured in collision between two vehicles in Maharashtra's Raigad; both drivers critically injured (ANI)
11:55 am: Prime Minister Narendra Modi addresses a public meeting in Maghar, Uttar Pradesh
11:44 am: 
Sant Kabir Nagar: Prime Minister #NarendraModi offers 'chadar' at Sant Kabir's Mazar in Maghar pic.twitter.com/sCeVle2gcj

— India TV (@indiatvnews) June 28, 2018
11:13 am: Investigations underway after UP CM Yogi Adityanath ordered the immediate suspension of two constables yesterday for hitting a girl with a stick during checking of vehicles in Lucknow's Gomti Nagar area on Tuesday (ANI)
10:15 am: Earthquake of magnitude 4.7 hits Nepal-India border region
10:06 am: Just because Congress can't produce such videos, because there's none, we shouldn't do it too? How's this exploiting people's sentiments in BJP's favour? If you did it, why did you hide it? It's just like the old saying 'grapes are sour': Subramanian Swamy on surgical strike (ANI) Read More
09:47 am: The nation needs to be cautioned that whenever Modi govt starts failing, whenever Amit Shah ji's BJP start losing, they misuse the valour of the Army for their political benefit: Randeep Surjewala, Congress (ANI)
09:35 am: Rupee hits record low of 68.97 against US dollar, plunges 36 paise (PTI)
09:26 am: Prime Minister Narendra Modi arrives in Lucknow 
09:21 am: Country wants to ask them did Atal Bihari Vajpayee and Manmohan Singh boast of the success of Army operations during their tenure, just like them?: Randeep Surjewala, Congress
09:20 am: Modi govt is exploiting the slogan of 'Jai Jawan Jai Kisan' and is trying to win votes through surgical strike: Congress' Randeep Singh Surjewala
09:19 am: It is high time the BJP should give an end to the joomlas, the people of the country are now asking for answers: Congress' Randeep Singh Surjewala
09:18 am: Sensex sheds 23.71 points to open at 35,193.40; Nifty at 10655.25
09:17 am: In a shameful move, Modi govt has levied GST on the products available in army canteens: Congress Spokesperson Randeep Singh Surjewala 
09:15 am: It is the soldiers who sacrificed their lives and it is Modi ji who was glorified: Congress Spokesperson Randeep Singh Surjewala
09:13 am: The ruling party will have to remember that they cannot make the sacrifice of the Army a tool to garner votes for them: Congress Spokesperson Randeep Singh Surjewala on the release of surgical strike video
09:12 am: 146 armymen have been martyred since the surgical strike and PM Modi does not talk on that: Congress Spokesperson Randeep Singh Surjewala
09:11 am: BJP has used surgical strike for political gains: Congress Spokesperson Randeep Singh Surjewala
09:10 am: Congress Spokesperson Randeep Singh Surjewala addresses press conference on surgical strike
09:09 am: United States Ambassador to the United Nations Nikki Haley visits Gauri Shankar Temple in Delhi (ANI)
06:33 am: Swing-vote Justice Kennedy retires from US Supreme Court after 30 years of service (reports Russian Media)
06:32 am: Rainfall stalls Amarnath Yatra in Jammu and Kashmir's Baltal and Pahalgam (ANI)
06:30 am: Important to cut imports of Iranian oil, US envoy Haley tells PM Modi (reports Reuters)