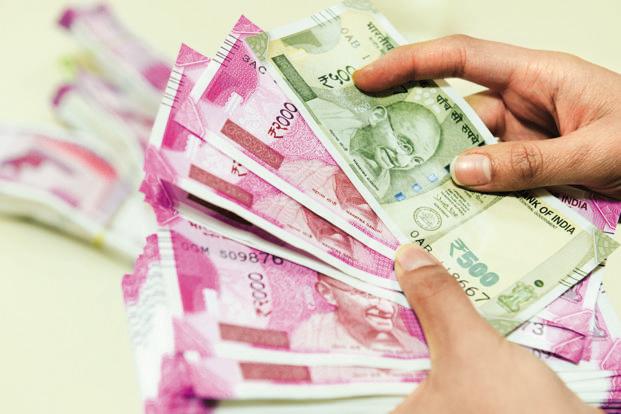 The rupee fell to a lifetime low of 69.10 against the US dollar by plunging 49 paise in early trade today, tracking Asian peers with weakening macro-economic fundamentals on the domestic front also weighing on the currency. Consistent dollar demand from banks and importers, mainly oil refiners, following higher crude oil prices kept the rupee under pressure. 
At the interbank foreign exchange market, the rupee opened at 68.87 a dollar against 68.61 previously and sank to 69.10 in morning deals, falling 49 paise. 
Global oil prices have climbed after the US asked its allies to end all imports of Iranian oil by November. Concerns over supply disruptions in Libya and Canada also pushed prices higher. Higher crude oil prices and a declining rupee are a double whammy for India, forex dealers said. 
According to media reports, traders were hopeful the Reserve Bank of India (RBI) would step in to prevent further losses in the currency.
The Reserve Bank of India's battle to contain a falling rupee just got tougher. The current account deficit is widening and a weak global investment climate coupled with policy paralysis in New Delhi, sticky inflation and slowing growth have increased the aversion of foreign investors to India, pushing the capital account into the red.
 Last week's move by rating agency Standard & Poor's to cut the country's credit rating outlook to "negative" has complicated matters further for the RBI, which has few options other than intervention and tinkering with rules on export credit to encourage inflows, RBI officials say.
(With inputs from PTI)