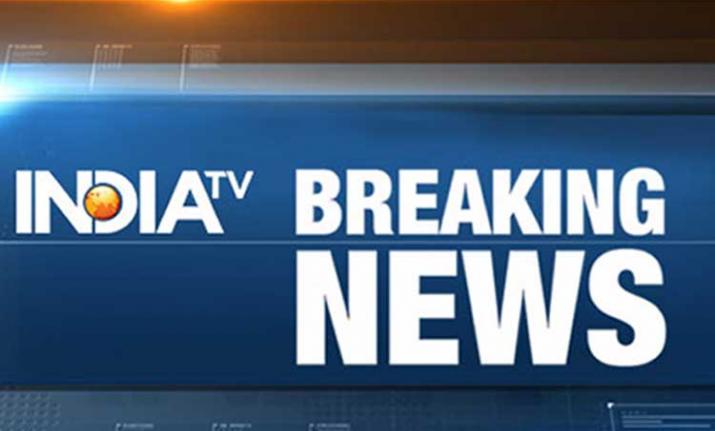 Daily dose of News plays very important role in our daily life. For some people, the morning is incomplete without knowing about what's happening across the world. Some digital-savvy people have a habit of consuming news even when they are travelling or in their free time. In today's world, where people rely on news websites for everything that's happening around, IndiaTV News provides you all breaking news, latest news, breaking story videos, Live TV and top shows of IndiaTV, country's leading News Channel on a single platform to ensure you don't miss anything important. 
Internet, Twitter, Facebook are buzzing with breaking news and news alerts from India and rest of the world. You can find here the LIVE COVERAGE of all breaking news alerts and latest news updates on just one page. IndiaTV Digital covers all top news as and when it happens and ensures its readers don't miss anything important.
 Breaking News of August 28:
05:05 pm: Varavara Rao, Arun Ferreira, Gautam Navlakha, Varnon Gonsalves & Sudha Bhardwaj arrested till now following the raids that were conducted by Pune Police in Bhima-Koregaon case. All the accused have been booked under sections 153 A, 505(1) B,117,120 B,13,16,18,20,38,39,40 and UPA
04:40 pm: Delhi HC stays transit remand of Gautam Navlakha to Pune in Bhima Koregaon case. He will be put under house arrest till the case is heard tomorrow. 
04:21 pm: Gangster Santosh Jha shot dead inside court premises in Bihar's Sitamarhi. He had been brought to court by Police for hearing in a case.
03:45 pm: Mumbai: All four accused including Vaibhav Raut and Shrikant Pangarkar have been sent to ATS custody till September 3 in terror conspiracy case
03:40 pm: Bhima-Koregaon violence case: Pune Police has got transit remand till 30th August of activist Gautam Navlakha.
03:22 pm: Government of Odisha directs collectors of 11 districts including Cuttack & Puri districts, to draw up an emergency plan to meet any eventuality as 25 gates of Hirakud Dam will be opened today and 8 lakh Cusec of water will flow into Mahanadi river at Mundali by Aug 30.
03:22 pm: Mumbai: Four accused including Vaibhav Raut and Shrikant Pangarkar produced before the court for further remand in terror conspiracy case
03:13 pm: Himachal Pradesh: Indo-Tibetan Border Police recover body of a 46-year-old trekker who was reported missing from Kinnaur's Wangtu over a month ago.
03:08 pm: SC asks all states to complete the audit of the shelter homes in the state and DMs to finalize the report by September 15. SC Justice Madan Bhimrao Lokur, observed, "It seems that no one is interested in monitoring conditions in shelter homes".
03:07 pm: Activist Gautam Navlakha detained in Delhi and activist Varavara Rao detained in Hyderabad in connection with Bhima-Koregaon violence case
03:03 pm: CBI has sought custody of 3 accused arrested by Karnataka SIT for investigation in Dabholkar Murder case.
02:20 pm: In January 2019, we will have a major mission Chandrayan 2 by GSLV-Mk-III-M1. We have taken a review by experts throughout the country. They appreciated our efforts saying this is the most complex mission ISRO has ever taken: ISRO Chairman K Sivan
02:10 pm: Supreme Court reserves verdict on pleas seeking disqualification of lawmakers prior to conviction in criminal cases
02:07 pm: British PM Theresa May vows post-Brexit UK to be leading investor in Africa
01:36 pm: BJP resorting to politics of killing in Bengal, charges CM Mamata Banerjee
01:29 pm: Karnataka Congress and Janata Dal (Secular) coordination committee meeting scheduled to be held on August 31
12:55 pm: 
Prime Minister #NarendraModi, BJP President Amit Shah, Home Minister Rajnath Singh, Finance Minister Arun Jaitley and Chief Ministers of BJP-governed states at party headquarters in Delhi pic.twitter.com/PdVxanmI7c

— India TV (@indiatvnews) August 28, 2018
11:42 am: Supreme Court dismisses the petition filed by journalist Upendra Rai seeking to change Enforcement Directorate (ED) official Rajeshwar Singh as the investigating officer against him in 2G spectrum case
11:38 am: School cab driver arrested for allegedly sexually harassing a 6-year-old student in Delhi's Palam village area; investigations underway
11:12 am: Centre has been successful in bringing together 6 states for the project that was pending since last 42 years. Around 42,000 hectare land will receive irrigation. Surplus electricity generated in Uttarakhand will be utilised by UP, Rajasthan and Haryana: UP CM Yogi Adityanath
10:32 am: Technical snag hits blue line of Delhi Metro. Trains from Dwarka to Noida/Vaishali running late
10:29 am: Congress President Rahul Gandhi arrives at Trivandrum airport. He will be visiting flood-hit regions in the state including Chengannur, Alappuzha and Angamaly later today. He will also visit flood-affected areas in Wayanad district tomorrow
10:17 am: 
Chennai: Two-minute silence observed at DMK General Council meet at party hqs to pay tribute to former Tamil Nadu CM #MKarunanidhi, former PM #AtalBihariVajpayee, former Lok Sabha speaker #SomnathChatterjee, former TN Guv Surjit Singh Barnala & former UN secy general Kofi Annan pic.twitter.com/qXIC1YefY6

— India TV (@indiatvnews) August 28, 2018
09:53 am: 
Chennai: DMK leader #MKStalin arrives at party headquarters ahead of General Council meeting. He has filed nomination for the post of Dravida Munnetra Kazhagam president pic.twitter.com/PkjBK0WMV7

— India TV (@indiatvnews) August 28, 2018
09:21 am: Sensex crosses 38,000 mark, rises by 184.68 points in opening trade; Nifty at 11745.95
08:24 am: Director of Noida-based builder's firm arrested for cheating buyers
06:39 am: Kochi Airport to resume full scale operations (both international and domestic) from 2 pm on August 29, says Cochin International Airport Limited (CIAL)
06:11 am: Canadian Prime Minister Justin Trudeau, Trump have 'constructive conversation' on trade, according to Canadian government
06:09 am: Mexico president-elect says 'important' for Canada to be in new NAFTA