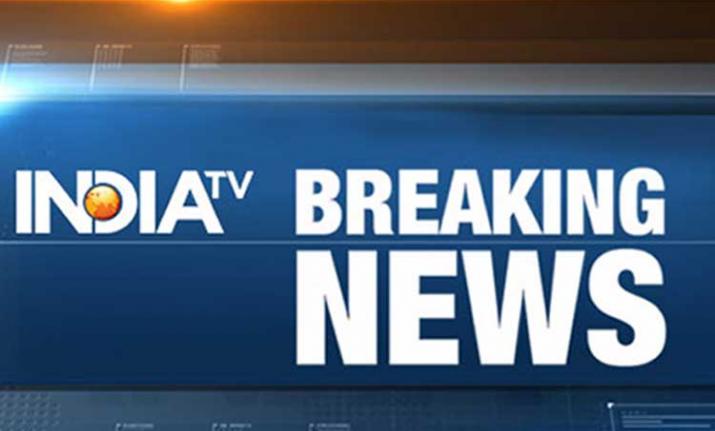 Daily dose of news plays very important role in our daily life. For some people, the morning is incomplete without knowing about what's happening across the world. Some digital-savvy people have a habit of consuming news even when they are travelling or in their free time. In today's world, where people rely on news websites for everything that's happening around, IndiaTV News provides you all breaking news, latest news, breaking story videos, Live TV and top shows of IndiaTV, country's leading news channel on a single platform to ensure you don't miss anything important.
Internet, Twitter, Facebook are buzzing with breaking news and news alerts from India and rest of the world. You can find here the LIVE COVERAGE of all breaking news alerts and latest news updates on just one page. IndiaTV Digital covers all top news as and when it happens and ensures its readers don't miss anything important.
Breaking News, Latest News Updates:
03:35 pm: Assam: Prime Minister Narendra Modi flags off the first train on the Bogibeel Bridge in Dhemaji.
03:25 pm: Himachal Pradesh: 1 killed and 4 injured after a van fell into a gorge on Kullu Manali left bank road in Larankelo earlier today.(ANI)
03:15 pm: Madhya Pradesh: Vijayalaxmi Sadho, Sajjan Singh Verma and Hukum Singh Karada take oath as ministers in Bhopal.
02:50 pm: Maharashtra: According to Deputy SP Anil Kadam of Kolhapur, 10-12 people attacked on Sunday prayer mass being held at the premises of a local resident Bhimsen Chavan in Kolhapur.
02:30 pm: Prime Minister Narendra Modi inaugurates India's longest rail-cum-road bridge at Bogibeel in Assam.
02:00 pm: PM Modi arrives in Dibrugarh, to inaugurate Bogibeel rail-cum-road bridge shortly.
01:10 pm: Srinagar's Dal Lake freezes partially as severe cold wave continues in Kashmir. 
01:05 pm: Indonesia tsunami: Death toll reaches 429; thousands homeless
12:30 pm: Ajay Pal,SSP,Noida: Few people had asked for permission for religious prayers in a park in Sec 58. In spite of no permission granted from city magistrate office people congregated.The companies in the area were informed about it.The info is not specific to any particular religion (ANI)
12:15 pm: Bihar Chief Minister Nitish Kumar: A statue of Atal Bihari Vajpayee will be erected in Patna. We will decide on a location shortly.
11:30 am: Chhattisgarh Chief Minister Bhupesh Baghel expands Cabinet; 9 MLAs take oath as ministers.
11:20 am: CBI starts probe in anti-Sterlite protests case.
11:10 am: Chhattisgarh Chief Minister Bhupesh Baghel has ordered officials to bring a proposal in the cabinet to return land which was acquired from tribal farmers in Bastar for a Tata Steel project.
10:30 am: Army officials detain an unidentified man from Pune's Armed Forces Medical College campus for possession of fake ID card.
10:00 am: PM Narendra Modi pays tribute to Atal Bihari Vajpayee at Rashtriya Smriti Sthal. Today is Vajpayee's 94th birth anniversary.
9:05 am: All departures at Delhi airport are on hold since one hour due to fog conditions and congestion. 
8:30 am: Atal Bihari Vajpayee's memorial - Sadaiv Atal - to be inaugurated today at Rajghat, New Delhi | READ
8:00 am:  Prime Minister Narendra Modi to inaugurate Bogibeel Bridge in Dibrugarh, Assam today | READ
7:40 am: Cabinet ministers to take oath today in Madhya Pradesh, Chhattisgarh.
7:20 am: 29 killed, several injured in terror attack on government building in Afghanistan capital Kabul | READ
7:00 am: 18 motorcycles were gutted in a fire in Panchpakhadi, Thane last night. Police are investigating the reason behind the fire. 
6:50 am: Three islands in Andaman and Nicobar — Ross Island, Neil Island and Havelock Island to be renamed as Netaji Subhash Chandra Bose Island, Shaheed Dweep & Swaraj Dweep respectively by Centre.
6:25 am: Bogibeel Bridge: PM Narendra Modi to inaugurate longest rail-cum-road bridge today