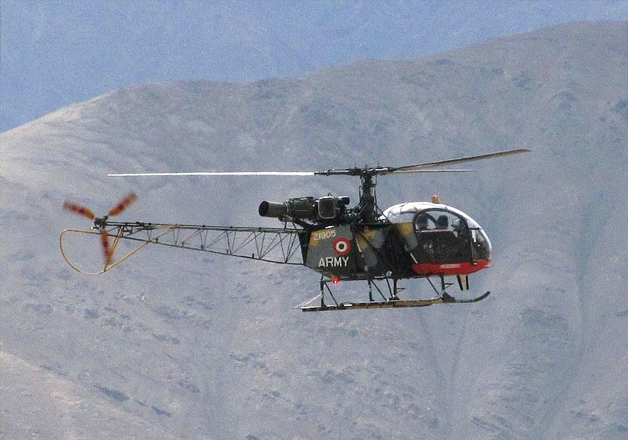 Three army officers were killed and a junior commissioned officer was critically injured today when a Cheetah helicopter crashed at Sukna Military Camp in West Bengal. 
Army officials said that the chopper crashed around 11.45 AM when it was returning to the camp's helipad at Sukna, near Silgirui, from a routine mission. 
While three officers died on the spot, a JCO was evacuated and admitted to a hospital in a critical condition. 
The army's 33 Corps is based at Sukna and all aircraft of the Army are run by Army Aviation Corps. 
According to Hindustan Aeronautics Ltd (HAL), the five-seater Cheetah is a high performance helicopter designed for operation over a wide range of weight, centre of gravity and altitude conditions.
Cheetah is a multi-role, multipurpose and rugged vehicle, which holds the world record - among all categories of helicopters - in high-altitude flying.
Meanwhile, a Court of Inquiry has been ordered into the incident. 
With PTI Inputs