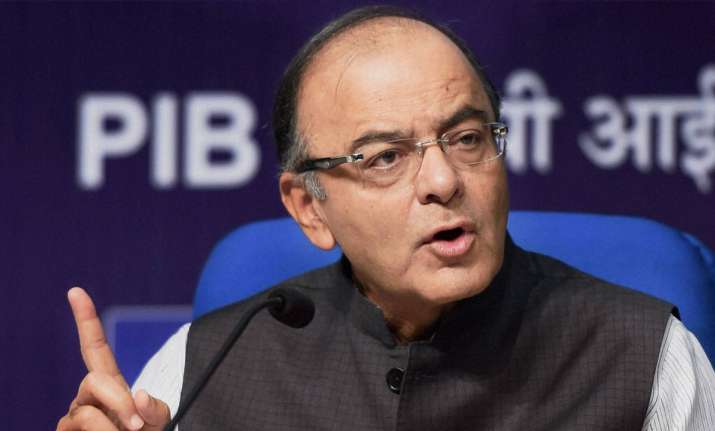 Union Defence Minister Arun Jaitley on Monday condemned the Amarnath terror attack in which seven pilgrims were killed and 32 others injured in Jammu and Kashmir's Anantnag district, terming it the "most reprehensible act", and calling for 'elimination of terrorism'. 
"This incident should add to our determination to eliminate terrorism. Terrorist attack on #AmarnathYatra is the most reprehensible act. My condolences to the bereaved families," he said on Twitter.
The incident was also condemned by other political leaders including Congress vice-president Rahul Gandhi, Digvijaya Singh, Bharatiya Janata Party (BJP) president Amit Shah, Gujarat Chief Minister Vijay Rupani and others.
Rahul Gandhi held Prime Minister Narendra Modi responsible for the 'grave unacceptable security lapse.'
"This is a grave unacceptable security lapse. The PM needs to accept responsibility and never allow it to happen again," he tweeted.

He further said that India will never be intimidated by these terrorist cowards.
Meanwhile, senior party leader Digvijaya Singh said that the incident was evidence of the deteriorating condition of Kashmir.
"The Jammu and Kashmir government should accept responsibility and take strict action against the guilty," he said in a tweet.
Earlier, PM Modi also took to Twitter to condemn the attack. "India will never get bogged down by such cowardly attacks & the evil designs of hate," he said. 
"Pained beyond words on the dastardly attack on peaceful Amarnath Yatris in J&K. The attack deserves strongest condemnation from everyone," he tweeted.
Congress President Sonia Gandhi also expressed deep condolences over the killing pilgrims by terrorists. She termed the attack as "a crime against humanity" and called for decisive action against its perpetrators.
In a rare attack on the Amarnath Yatra, terrorists killed seven pilgrims and injured 14 others, including policemen, when they struck at a bus carrying them in Jammu and Kashmir's Anantang district.
The bus was attacked in Batengoo around 8.20 p.m. while returning from Baltal to Mir Bazar after darshan, J&K police and CRPF said.
The militants also carried out two attacks on security forces in the area.