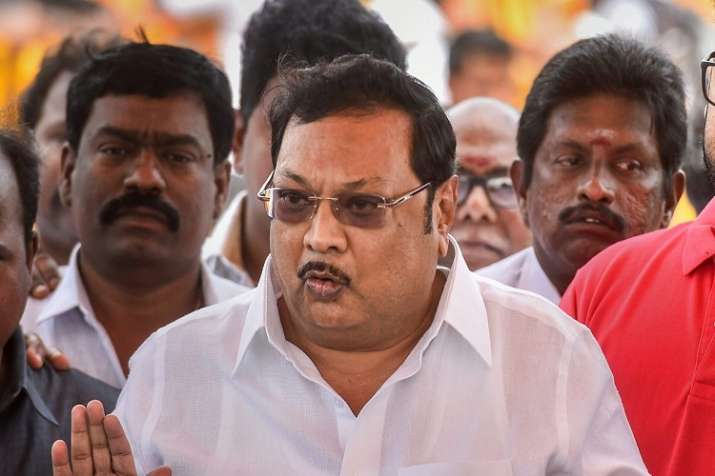 A couple of days after he threatened of dire consequences if not re-inducted into the DMK, late party chief M Karunanidhi's son Alagiri on Thursday said he is ready to accept brother Stalin as the leader if he's allowed to join the party. 
"We are ready to work with MK Stalin if I am reinducted into the party. If they take us back into the party, we have to accept Stalin as leader, right? There is no other way. If we are not taken back, I will take a decision after meeting with my supporters," Alagiri said. 
Alagiri had recently asserted that trusted party workers were only with him and taunted Stalin and his supporters.
He had even questioned Stalin's leadership in the wake of the DMK's drubbing in last year's RK Nagar assembly bypoll in Chennai where the party candidate forfeited his deposit against winner AMMK's TTV Dhinakaran
Karunanidhi had expelled Alagiri and his supporters from the party in 2014 at the height of his fight with his younger brother M K Stalin over establishing supremacy in the main opposition party of the southern Indian state of Tamil Nadu.
Before his expulsion, a mercurial Alagiri had famously questioned if the DMK was a "mutt" where the pontiff could anoint his successor, an apparent reference to their father
The Karunanidhi family had presented a united face when the DMK stalwart was fighting for life at a hospital in Chennai. Alagiri was present at the hospital and was seen at his father's funeral also.