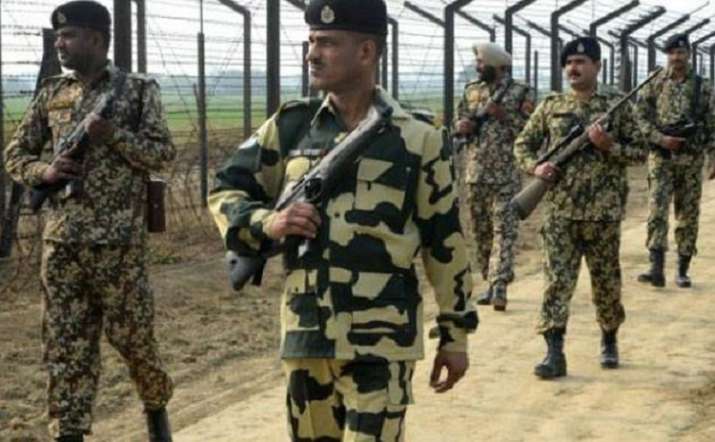 Nearly hundred additional companies of paramilitary forces were sent by the Centre to Jammu and Kashmir. The development comes amid a major crackdown on separatists in Jammu and Kashmir late on Friday, which also resulted in the arrest of separatist leader Yasin Malik. Following a notice by the Home Ministry, 100 additional companies of paramilitary soldiers were airlifted to Srinagar, where their deployment plan for the next few days was being worked upon. 
The detentions come ahead of the Supreme Court hearing on Article 35A, expected to be taken up on Monday. The article, incorporated into the Indian Constitution in 1954, grants special rights and privileges to the residents of Jammu and Kashmir.
Malik was detained from his residence in central Srinagar late Friday evening. The Jammu and Kashmir Police confirmed that Malik has been kept under detention at the Kothi Bath police station. 
This was followed by dozens of Jamaat-e-Islami separatists, including its chief Abdul Hamid Fayaz being arrested during overnight raids across the Valley.
Law and order situation in Jammu and Kashmir has been tense in the aftermath of the Pulwama terror attack on February 14, which claimed the lives of more than 40 CRPF jawans. 
Following the attack, Pakistan-based Jaish-e-Mohammed or JeM released photographs and a video after the terror attack claiming full responsibility for it.
Meanwhile, the Centre's move to arrest separatists was criticised by former Jammu and Kashmir Chief Minister and PDP President Mehbooba Mufti. 
"In the past 24 hours, Hurriyat leaders and workers of Jamaat organisation have been arrested. Fail to understand such an arbitrary move which will only precipitate matters in J&K. Under what legal grounds are their arrests justified? You can imprison a person but not his ideas," she wrote on Twitter. 
In the past 24 hours, Hurriyat leaders & workers of Jamaat organisation have been arrested. Fail to understand such an arbitrary move which will only precipitate matters in J&K. Under what legal grounds are their arrests justified? You can imprison a person but not his ideas.

— Mehbooba Mufti (@MehboobaMufti) February 23, 2019
Watch Video