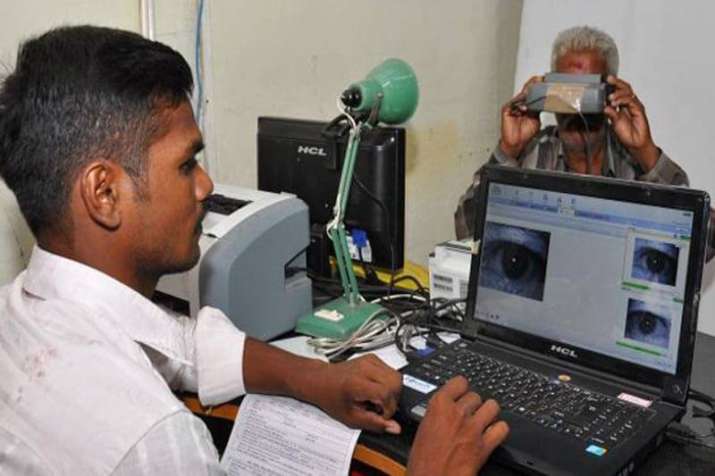 In major relief for the Centre, the Supreme Court on Wednesday declared its flagship Aadhaar scheme as Constitutionally valid. The top court, however, struck down some of the provisions which were earlier made mandatory. 
A five-judge constitution bench headed by Chief Justice Dipak Misra held Aadhaar would remain mandatory for Income Tax Returns filing.
Supreme Court's Aadhaar ruling:
# Aadhaar would remain mandatory for filing of Income Tax returns and allotment of Permanent Account Number (PAN)
# Not mandatory to link Aadhaar to bank accounts.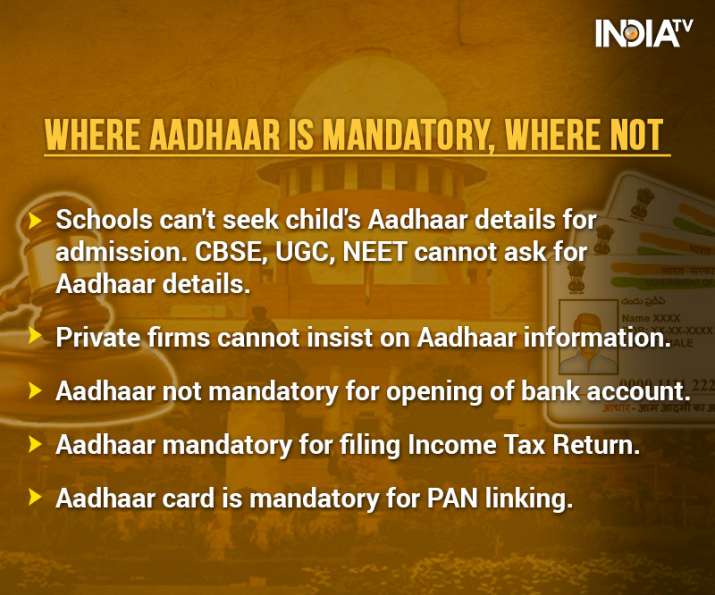 # Telecom service providers cannot seek linking of Aadhaar for mobile connections.
Also Read: Aadhaar is Constitutionally valid, rules Supreme Court; what apex court said in its verdict
# Aadhaar not mandatory for school admissions, as also for the examinations conducted by the Central Board of Secondary Examination (CBSE), National Eligibility cum Entrance Test (NEET) for medical entrance and the University Grants Commission (UGC).
# The Supreme Court also struck down the national security exception under the Aadhaar (Targeted Delivery of Financial and other Subsidies, Benefits and Services) Act.
WATCH: Supreme Court's big Aadhaar verdict