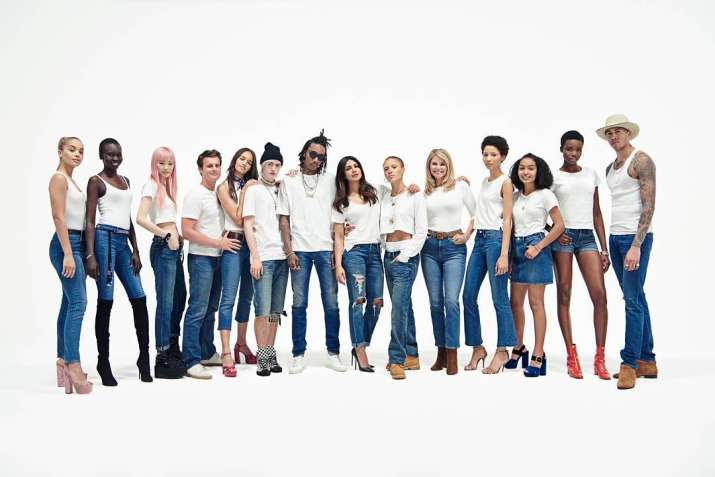 After stunning the audience in India as well as the west, Priyanka is all set to deliver some good vibes with her new Gap campaign. The gorgeous actress has joined Wiz Khalifa and 11 other A-listers for an ad campaign. The globally-renowned and widely used garment brand Gap released its latest campaign video which features the Bollywood actress Priyanka Chopra. The video is created with an intention to bridge the gaps between ages, cultural backgrounds, races, etc and spread the good vibes around. 
The one-minute video is titled 'Sunny' as jovial as it looks and is composed by Boney M, directed by Edward Enningful. You can see a giant sing-along party in the song in which Priyanka is her joyful best along with rapper Wiz Khalifa. All of the cast is seen wearing a plain white Gap tee and denim. The video is so enjoyable that it's nearly impossible to watch it without a smile on your face. 
In an interview with ET Online, Priyanka Chopra talked about the campaign, ""Celebrating our differences is being proud of where you come from, but engulfing other people who are different than you into your world." When asked about the 'Gap' that needs to be bridged, she says, ""Women need to be given an opportunity to stand on their feet and do the best they can for themselves." 
She further said, "This project is about authenticity and people living their truths.". Watch the Sunny video and enjoy the sunny weather!