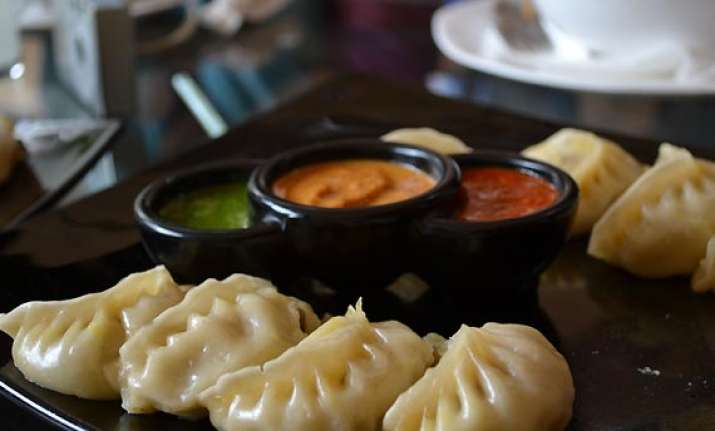 New Delhi: Delhi touted as the city 'of all for all' might have no culture or cuisine of it's own but a true delhiite doesn't need either of these to relate with their identity.
Nation's capital is not just home to individuals of every state or district but of all religion, sectors and caste. Identifying a true delhiite is not so hard, an individual who seems to be enjoying a multi-culture cuisine whole-heartedly regardless of which place it belongs to is your person.
Be it Amritsar's 'rajma-chawal', or South's 'dosa-sambhar' or Darjeeling's 'momos', delhiites enjoy & savour each dish with true sense of praise.
Time-to-time, Delhi and delhiites are introduced to some of new found dishes belonging to different places from India and soon the entire state engulfs these cuisines with equal love.
'Momos' or 'dumplings', a home-made dish from Nepal/Darjeeling have thwarted the streets around Delhi-NCR and with no sense of threat, people are more than willing to excuse the change of their taste buds till the drop of their pockets.
Since, momos were introduced in Delhi around 20 years back people never realised when this street-food entered their dinning rooms becoming a part of their every day snack.
Momos are prepared after inch-size of dough balls are straighten out into thin sheets. Next, these thin sheets are stuffed with choice of stuffing - veg or non-veg and closed into ones' preferred shapes and then are kept inside a big steaming vessels.
And as these momos take their turn to cook in steam, their aroma leaves you disgruntled from the inside. (P.S strictly stomach).
While the memory of Shashi Kapoor voicing the oh-so-popular dialogue, 'Mere pass maa hai!' is still fresh, Delhiites proudly voice, 'Mere paas momos hai' each time their family or friends threaten to starve them.
From vegetable stuffed momos, to chicken momos, we bet no one in Delhi could say that they haven't yet tasted this increasingly popular street-food.
And with growing popularity among youngsters, momo makers around Delhi are coming up with new ways to put their dishes on table with 'tandoori', 'fried', and 'grilled' taking the stage by storm.
Served hot along with hot & spicy garlic-tomato sauce, momos can make even the dieters go weak in their bellies.
These days, even a usual momo stall would give you choices of more than 5 sauces to be chosen from, mayonnaise, green-mint chutney, onion-sweet, tangy-spicy, and hot red-chilly sauce.