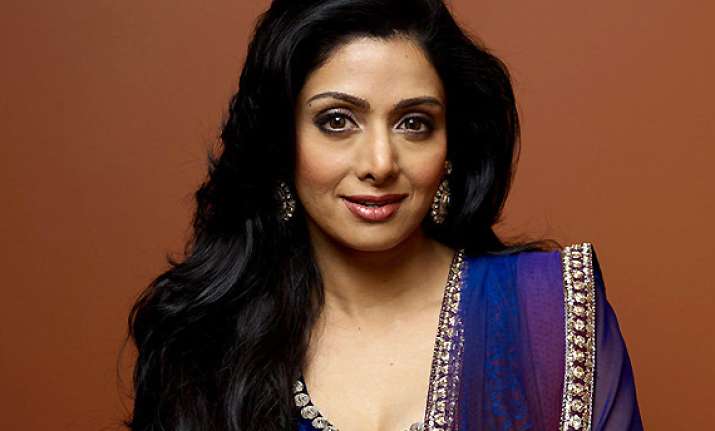 New Delhi: Sridevi flaunted saris in her comeback movie "English Vinglish" and looked pretty. The actress says in real life too she prefers Indian clothes, especially six yards, and she is not a brand person.
"Well, definitely I love good brands, but at the same time I am not obsessed with them. I go for anything as long as it looks good on me. I am definitely someone who prefers Indian clothes especially saris," the 49-year-old told IANS.
The actress was in the capital to inaugurate the third edition of Design One, an exhibition organised by Sahachari Foundation. The two-day exhibition started at The Lodhi (formerly known as The Aman) here Wednesday.