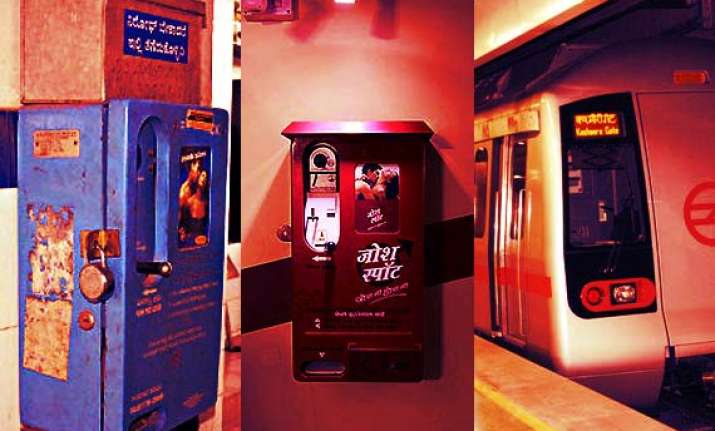 Healthcare products will now be available to Delhi Metro commuters through vending machines being set up at various stations, a contraceptive manufacturer said here Thursday.
HLL Lifecare Limited, a Kerala-based manufacturer of contraceptives, in association with the Delhi Metro has decided to make an array of healthcare products available at selected stations.
Sanitary napkins, oral contraceptive pills, condoms (male and female), deodorants and ayurvedic products will be on offer.