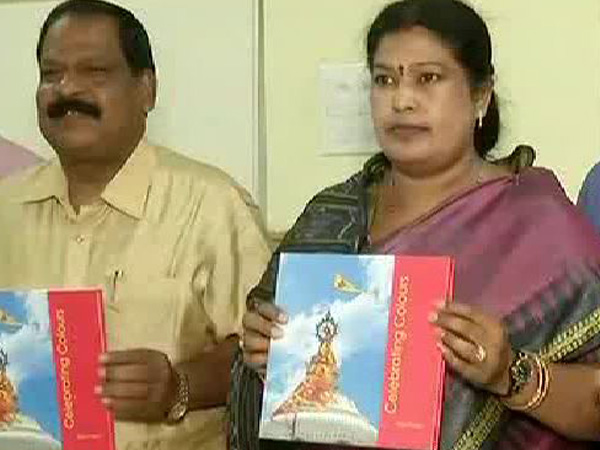 Based on the applique art of Odisha, an Odisha Administrative Service (OAS) officer and writer Raja Parija have come up with a coffee-table book, titled as 'Celebrating Colours'.
Released by Handloom, Textiles, and Handicrafts Minister, Snehangini Chhuria, the exclusive book is a compilation of rare information and anecdotes on the age-old craft from Pipili, a town in Odisha famous for applique work and culture.
Also Read -5 Types of books that help in relaxation
Pipili is also the center of craft in Odisha as it produces different products according to customers' contemporary needs.
"The main aim of the book is to promote the art form and make the state a prominent destination for crafts tourism. It will also help the national and international tourist to know about these craft works. Nowadays, these applique works are also used by fashion designers," said Parija.
Also Read -24th Delhi Book Fair 2018: Book fairs dumping ground for unsold books
In this craft, small pieces of fabrics of contrasting colours are stitched on to a large base fabric to create garden umbrellas, hanging lights, vases, and mats. The traditional art has evolved into a modern craft through design innovations.
Speaking about his other famous readings, Parija added, "Initially, I first published about filigree craft of Cuttack. I decided to go step by step on explored crafts on lacked documentation."
Also Read -Delhi Book Fair 2018: Books shouldn't be treated as a product, they are meant for social service
Parija had written various books 'Silver Splendour Of Millenium City' and 'Netaji Was Born Here'.
(With ANI Inputs)
For more interesting stories, check out our Facebook page!