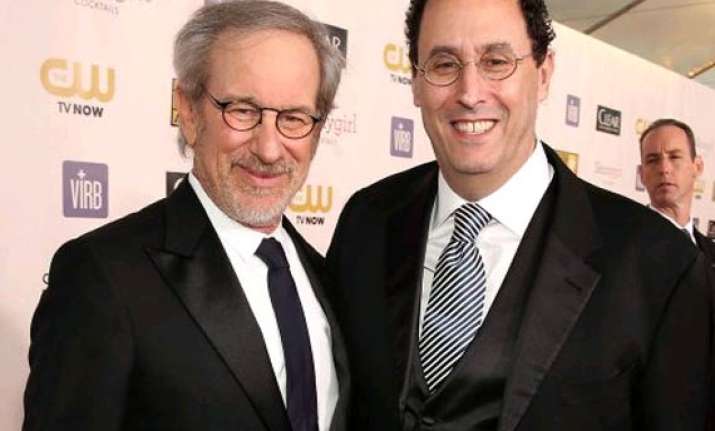 Los Angeles: Steven Spielberg is adapting the David Kertzer novel 'The Kidnapping of Edgardo Mortara' as a religious period drama which he may direct.
The director's Dreamworks has partnered with The Weinstein Co to adapt the novel which will reunite Spielberg with Tony Kushner, who penned Oscar-nominated 'Lincoln'.
Kushner was brought onboard to adapt the project back in 2008, but switched his focus to 'Lincoln' when Spielberg decided to make it his next project, said the Hollywood Reporter.
The film is being made with Spielberg in mind to direct but it would not be his next as he is also likely to direct 'Robopocalypse' and 'Montezuma'.
The 2008 novel tells the tale of a 6-year-old Jewish boy who, in 1858, was seized by the police and removed from his parents' home. He was raised as a Catholic and became a priest in the Augustinian order.