Follow us on Are you living away from your parents? Do you plan to spend this 'Diwali' with them?
If the answer to you first question is a 'NO', but if it is a 'NO' for the second question too, then you are must read ahead!
We Indians celebrate various festivals throughout the year, but somehow 'Diwali' is something we all wait for.
The week-long festivity, joy, excitement, lightning, sweets, gifts and too much of happiness all around are the factors that make it extraordinarily special.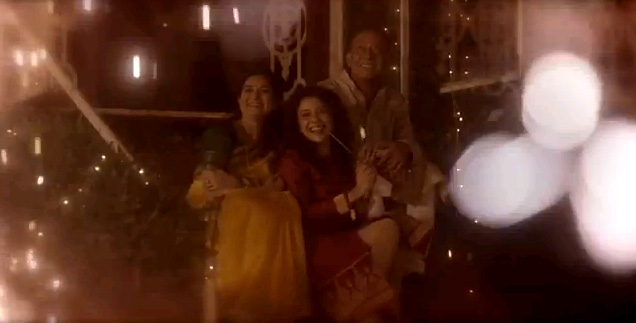 However, in the hustle-bustle of today's life, people have lost the significance of being at home or going home to live and celebrate the festivity with parents.
We often forget that bringing a 'cheesy smile' on our parent's face is more important than hosting/attending office/society parties.
This video will beautifully showcase you the true essence of the 'festival of lights', and how it becomes more vibrant when we celebrate it with the ones who expect nothing but love!
Watch the video...