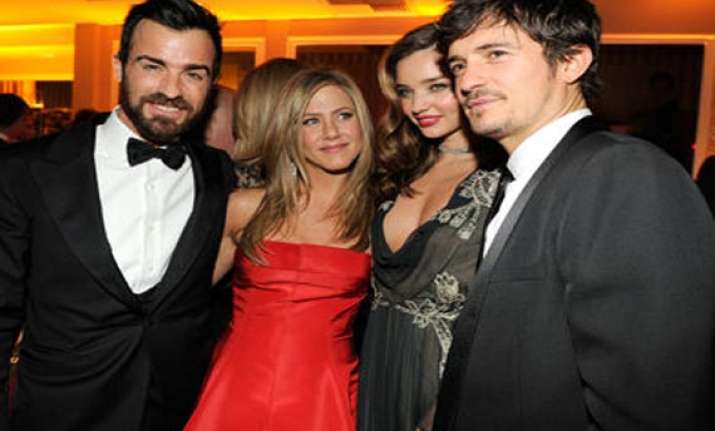 Los Angeles, May 28 :Supermodel Miranda Kerr, who used to model for luxury lingerie brand Victoria's Secret, has gifted custom-made innerwear to actress Jennifer Aniston ahead of the "Friends" star's wedding.
Aniston is engaged to Justin Theroux.
Kerr, who has two-year-old son Flynn with husband Orlando Bloom, recently quit her role as Victoria's Secret Angel. But she is keen to start her own underwear line, and she has sent Aniston a box of lingerie made out of her creativity.
"It's hand-stitched, one-of-a-kind! It's virginal white, sexy yet classy, too - and absolutely beautiful," contactmusic.com quoted a source as saying.
Aniston has already given her close friends a sneak preview and she can't wait to wear the lingerie on her wedding night.
"Jen loves it so much that she's going to wear it on her wedding night," added the source