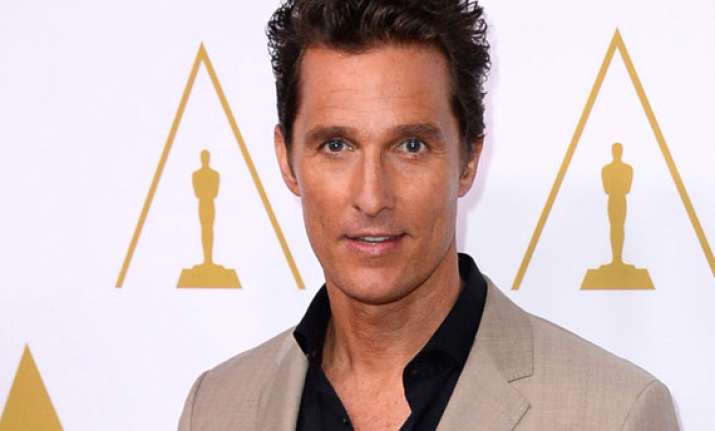 Los Angeles: Actor Matthew McConaughey, who is nominated for the 86th Academy Awards, received the loudest round of applause when his name was called to collect the nominee certificate at the recent Oscar luncheon.
McConaughey is nominated in the best actor in a leading role category for his performance in "Dallas Buyers Club".
It's a tradition at the Oscar luncheon, which was held Feb 10, to analyse the applause each nominee receives as they head up to the podium to collect their certificate and the 44-year-old, who is a first time nominee, received the loudest applause when he went to get his certificate, said a statement.
Looks like after taking the best actor in a motion picture drama at the 71st Golden Globe Awards, McConaughey is in lead to get his first Oscar statuette.
"Dallas Buyers Club" releases in India Feb 28.