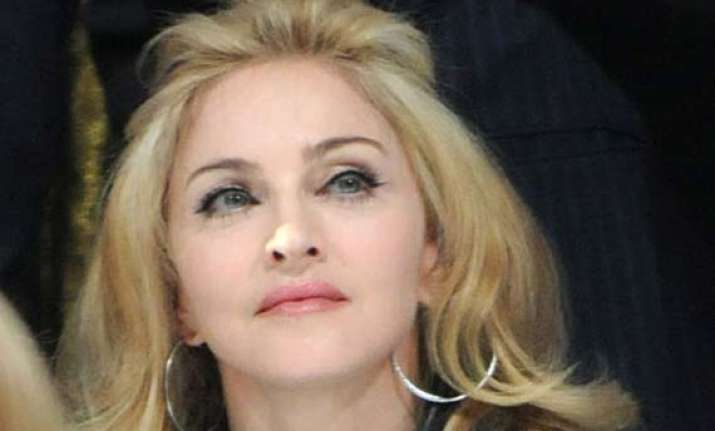 Los Angeles, Nov 16: Singer Madonna showed her derriere in an event to raise money for charity and managed to collect $60,000.
The 54-year-old gave the audience a glimpse of her behind and asked them to donate money in return during show in New York. The singer raised charity for the victims of Hurricane Sandy, which had hit the Caribbean and US causing a lot of destruction, reports nypost.com.
Addressing hundreds of fans Madonna said: ''I'm showing (my) naked a** for Hurricane Sandy victims."
"One guy threw a $20 bill, and Madonna threw it back and said she wanted hundreds. She yelled, 'Is that all my a** is worth?'." a witness said.