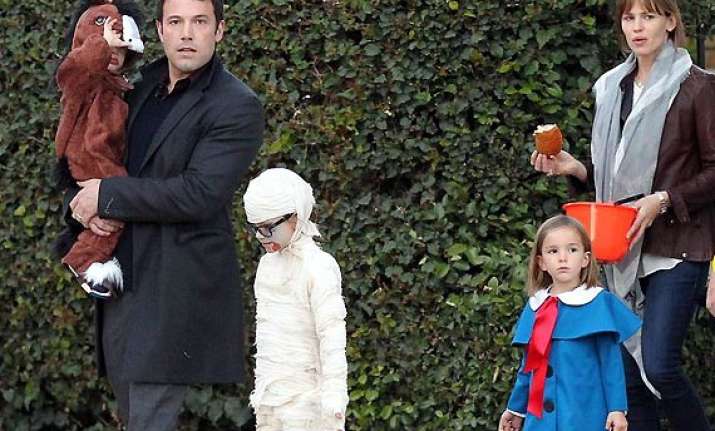 Los Angeles: Hollywood couple Jennifer Garner and Ben Affleck, who has three children, has reportedly no plans to expand their family.
RadarOnline.com reports that the 41-year-old "Dallas Buyers Club" star, who raises three children - Violet, 8, Seraphina, 5, and Samuel 2, with Affleck, 41, will not be having anymore children.
"Jennifer told her pal that the difference between having two kids and three is 'massive,' and said Sam would complete their family," a source told Radar.
"In fact, Jen admits she and Ben had only planned on having two children, and Sam was a wonderful but genuinely true accident.
"They love their kids, but she's really had her hands full with three since Sam was born in 2012 and while things are starting to settle down, it's been pretty exhausting, especially with Ben being so busy," the source added.
In September 2012, after having Sam, Garner told Ellen Degeneres; that they weren't looking to have anymore kids.