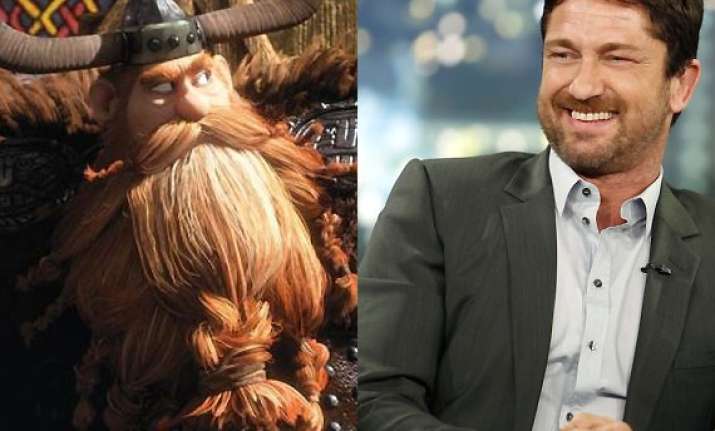 Los Angeles: Actor Gerard Butler used a teenage reunion with his estranged father for his emotional scenes in his new film "How to Train Your Dragon 2".
The "300" star lost contact with his father Edward after the family emigrated from Scotland to Canada when he was a child.
His mother later returned to their homeland with Butler and his two siblings, but they didn't hear from Edward for several years and eventually assumed he had died.
However, Butler was reunited with his dad at the age of 16, and formed a strong bond with him before he lost his battle with cancer six years later.
The 44-year-old's new animated movie features a reunion scene in which his warrior character Stoick is brought back together with his long-lost wife, and Butler reveals he knew what to do because of his own experiences with his dad, reports femalefirst.co.uk.
"(Stoick) is remembering the days when they were falling in love and it's a very moving scene. It is interesting for me because for 14 years I didn't see my own father," he told Britain's Daily Record newspaper.
"I didn't even know he was alive. I just understood that scene from the second they gave it to me. I knew what to do," he added.