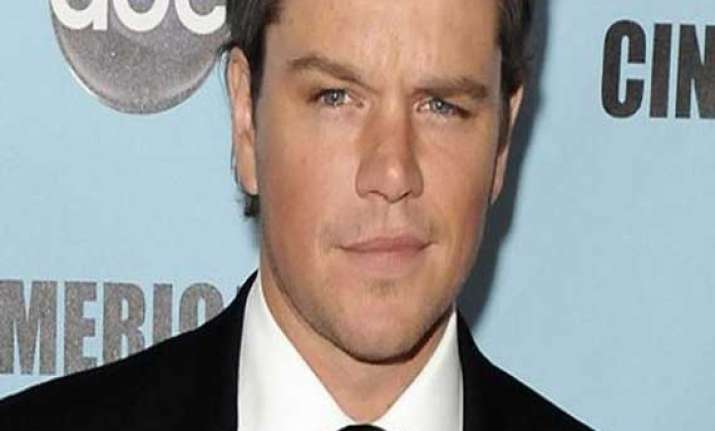 Los Angeles, Dec 29 :Actor Matt Damon took tips from actor Heath Ledger on how to kiss a man as the latter had played the role of a gay cowboy in 2005 movie "Brokeback Mountain".
Damon,42, was suppose to kiss Michael Douglas in film adaptation of book "Behind The Candelabra: My Life With Liberace", which is based on life of famous painist and vocalist Liberace.
"I remember asking Heath Ledger after 'Brokeback Mountain', 'How'd you do that scene with Jake?' - meaning the scene where they start ferociously kissing. He said, 'Well, mate, I drank a half case of beer in my trailer'," Playboy magazine quoted Damon as saying.
"I started laughing and he goes, 'No, I'm serious. I needed to just go for it. If you can't do that, you're not making the movie'," he added.