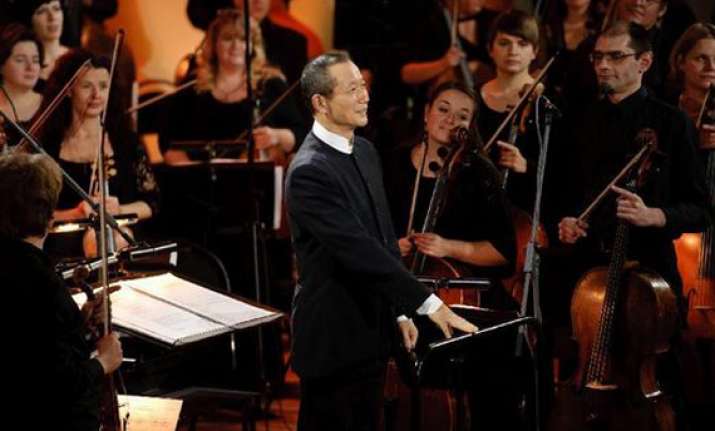 Moscow, Nov 4:  Chinese composer and conductor Tan Dun has received the Shostakovich Award named after Russian musician Dmitri Shostakovich.
Tan, an iconic Chinese musician, said he was "honoured and touched". He said he got familiar with Shostakovich's works at an early age and held him in high regard.
"There is no territory in the world of music. On this common platform, we could connect past with future, share ideas and thoughts, dig into inner self and pursue our dreams," Xinhua quoted Tan as saying after receiving the award Saturday in Moscow.
Tan, born in 1957 in Hunan province, is also a Grammy and Oscar award winner, and the Grawemeyer Award for classical composition and Musical America's Composer of the Year.