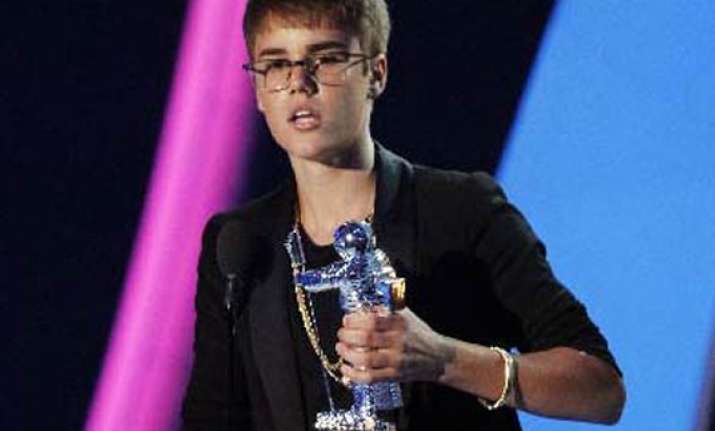 Los Angeles, March 24: Pop star Justin Bieber's secet killer, Dana Martin, who is serving life sentence for raping and killing a 15-year-old girl, says he still has it on mind to kill or castrate the singer.
Martin had first planned to attack Bieber when he played at New York's Madison Square Garden last November. But the gruesome plot was foiled when Martin let details slip to a prison warden. Court documents said Martin had a grudge after writing to Bieber several times as the singer never replied.
Martin had told a magazine that he wanted to see Bieber dead or castrated, because he felt that the pop star had changed.
"The plan is still on. This isn't going away. Do you really think that I would stop?," thesun.co.uk quoted Martin as saying.
US cops believe that Martin can be responsible for other kidnaps and murders across the US.
But Bieber's spokesperson said "every precaution to protect Bieber and his fans", is taken.