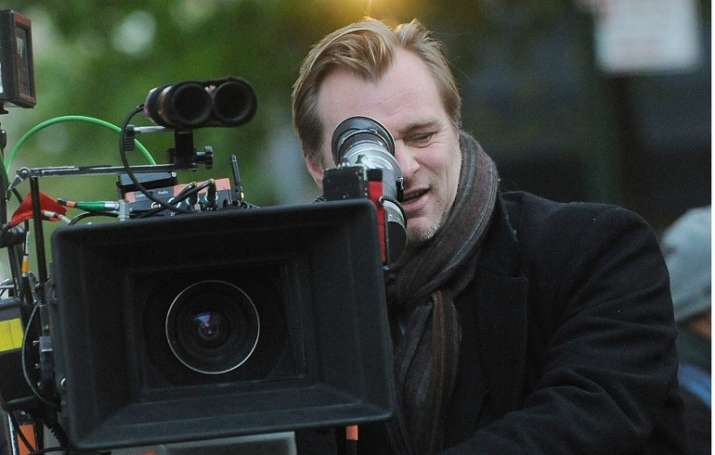 Actor Mark Rylance makes a revelation about Christopher Nolan's numerous idiosyncrasies as a director. In no time, the news broke the internet. Actor Mark revealed that he and his co-stars Fionn Whitehead, Harry Styles and Tom Hardy had a hard time on the sets of Dunkirk as they were not allowed chairs and water bottles. The actor also spill beans on other strict mandates on the sets while working with Christopher Nolan. 
"Very much so; he's very particular about using film and everything being real in front of the camera, so there were a lot of old techniques used in this film to make it look real. The flames on the water and men swimming in them; he really wants to minimize the amount of post-production and CGI stuff," Rylance told independent.co.uk.
"He does things like he doesn't like having chairs on set for actors or bottles of water, he's very particular," he added.
On being asked about why Nolan banned something as basic as chairs and water bottles on the sets, Rylance's co-star Barry Keoghan said, "They're distractions -- the noise of (the bottles), they're like toys almost, playing around with toys. (The lack of chairs, meanwhile) keeps you on your toes, literally."  
Also Read: Felt enormous responsibility while making Dunkirk, says director Christopher Nolan
Dunkirk is a war movie by ace Hollywood filmmaker Christopher Nolan. The movie is a heart-melting tale of mass evacuation of Allied troops from the northern coast of France in 1940. It got rave reviews from the critics around the world, while it left many Indians disappointed as Nolan as according to some he completely disregarded the role of Indian Army during World War II. 
For more entertainment stories, follow our Facebook page