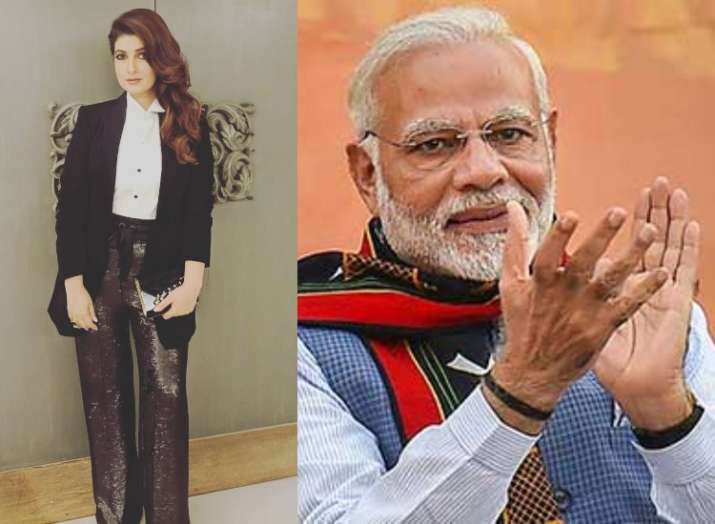 Twinkle Khanna tweets in response to PM Modi's remark on her: The nation wants to know Prime Minister Narendra Modi as a person. And yes, the dream has come true! Wednesday morning had been the source of great motivation since we got to see Nation's Prime Minister Narendra Modi in a first-ever non-journalist, non-political personal interview with Bollywood's Khiladi Akshay Kumar. 
The exclusive interview of a Bollywood actor and PM Modi has highlighted a long list of facts about the later, which we were unaware of. Akshay Kumar questioned about PM Modi's fashion choices, lifestyle routine, retirement plans. The conversation had been quite captivating and made us aware of how PM Narendra Modi, handles memes. 
We got to see the sarcastic side of PM Modi, as he openly tells Akshay Kumar that he follows Twinkle Khanna and knows how she spills her anger against him. In fact, PM Modi said that since Twinkle Khanna tweets to express her anger against him, it might have led to a blissful marital life of the couple.  After Narendra Modi opened about how he stays connected with the citizens of the Nation through social media, Akshay Kumar's wife Twinkle Khanna took to twitter and tweeted, ' I have a rather positive way of looking at this-Not only is the Prime Minister aware that I exist but he actually reads my work…'
When being asked about the PM's take on memes, he said that he never takes the memes personally and appreciates the creativity. He understands that common man expresses his feelings and thoughts through the memes. However, at times, these memes are made to hurt people, but one must remain unaffected. 
Watch the exclusive full interview of Prime Minister Narendra Modi with Bollywood actor Akshay Kumar here: