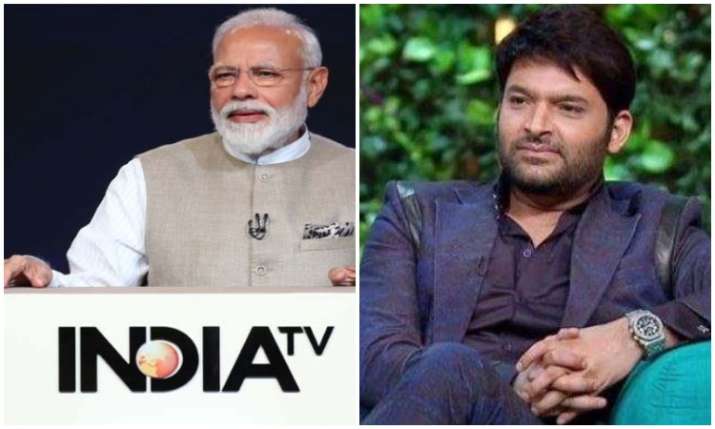 Prime Minister Narendra Modi appeared on IndiaTV for this year's biggest interview with the channel's Editor-in-Chief Rajat Sharma on Saturday (May 4). The interview created ripples across social media and broke the viewership barriers. For the first time ever, the prime minister was seen taking up questions related to the common public and answering them all with ease.
The prime minister was asked by Rajat Sharma about an incident where Congress president Rahul Gandhi remarked that PM Modi was scared of Chinese President Xi Jinping.
PM Modi, who has an impeccable sense of humour, answered the question in his own style.
"Aap Kapil Sharma ke show ki script likhtey hain kya? (Do you write the script for Kapil Sharma show?)
Watch the exclusive interview of PM Narendra Modi with Rajat Sharma on India TV, Saturday at 8 PM, where the PM will be seen answering to the much-awaited questions.