There isn't a single day when a Bollywood actress doesn't face the brunt of some ruthless people blabbering hate on the internet. We come across at least one or two stories in which an actress (hardly ever an actor) gets trolled, either for her dress, her dating preferences, her body weight or sometimes she's even trolled just like that. Moving over making vile comments on Priyanka Chopra and Nick Jonas' age gap, this vicious population of internet trolls have now moved to her cousin Parineeti Chopra. On Friday, a few pictures of the Namaste England actress wearing a blue dress for the movie promotions, were doing rounds on the internet. While any sane person would scroll through his news feed, there were many who had objections with the 'tight dress' and, the actress gaining weight again.
Although, a woman's body weight should be none of their concern, they chose to shower some detestable comments on the pictures. Most of that intelligent fraction of internet thought that Parineeti deliberately wore such a tight dress to catch attention and cash in on the publicity for her next film. Why on earth would an actress pull off such an upsetting stunt just to bring some attention to her movie? No, no one in their sane mind would.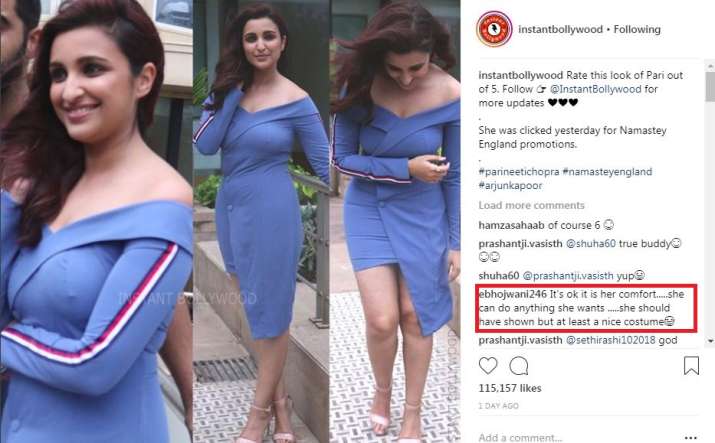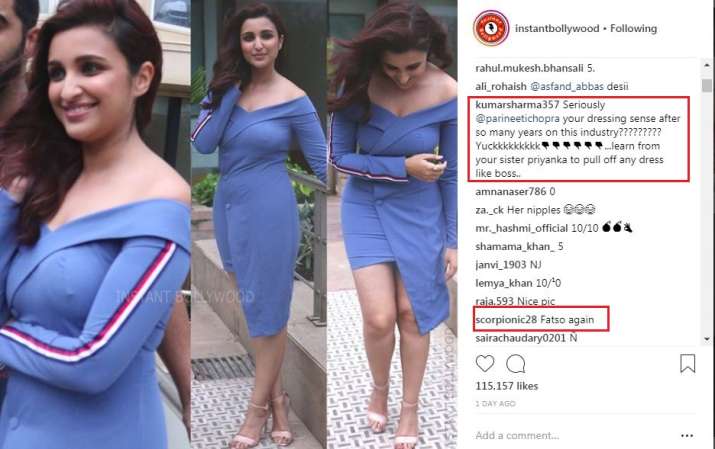 Another actress who always has been a soft target for internet troll is Mouni Roy. The former TV actress has been showered with hate day in and day out for losing too much weight. The fashion police also jumped in to offer their unsolicited advice on the dresses she wears.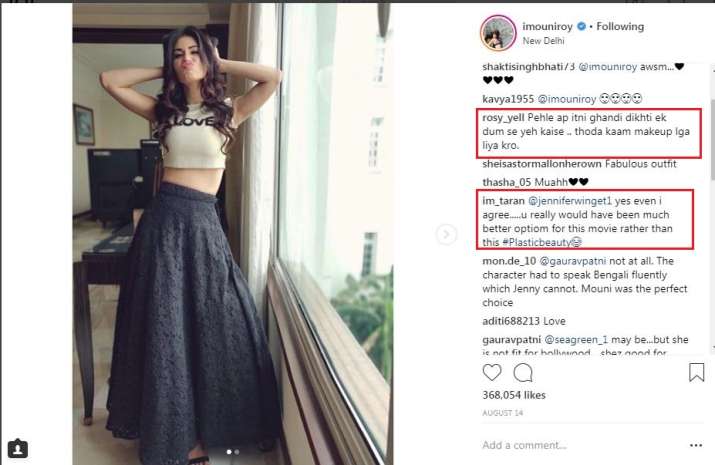 If you thought that Parineeti Chopra, Priyanka Chopra, Mouni Roy are the only women in the showbiz who are at the receiving end of hate, then you're probably wrong. Almost every single Bollywood actress varying from Deepika Padukone to Disha Patani, is subjected to some form of bullying and trolling on the social media.
Now moving back to our primary concern, this disturbing trend of internet trolls really needs to be called out. It's not okay and it never will be. When did we become like this? So much of insensitivity, so much of hate? Where is it coming from? Social media has perhaps brought the celebrities out in the open, making them vulnerable to both the positive and negative remarks of their fans. But the same social media is slowly culminating into a media to spread hate and negativity.
For an example, Kriti Sanon recently shared a video of a baby girl perhaps 8 or 9-year-old, dancing to her song 'Aao Kabhi Haveli Par'. For obvious reasons, this video should have received comments from most of the people going gaga over this girl's cuteness. But amid this, there was an Instagram user who slammed the little girl for doing 'Western Dance' instead of Bharatnatyam! Can you believe it?
However, Kriti Sanon singled out the troll and personally responded to her in the most dignified manner.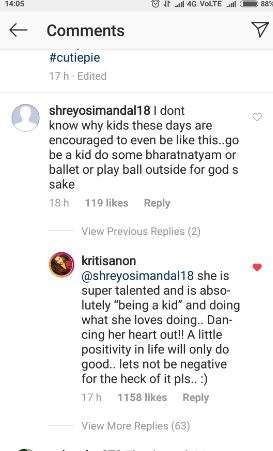 Truly, even babies aren't spared from this vicious cycle of hate and moral policing on the internet.
While social media has certainly brought us closer to the celebrities who were earlier unapproachable, we need to rethink do they always deserve our hate? How difficult it is to just scroll down when you stumble upon a picture you don't like? How difficult it is to keep your hands off the keyboard? Think about it.