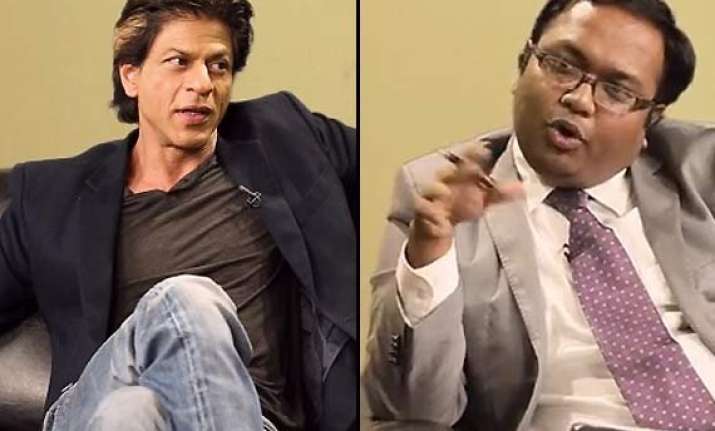 After Alia Bhatt, now the tables have turned onto Bollywood 'baadshah' Shah Rukh Khan, who yet again bowled us over with his awesome performance.
In the recent catch by 'TheViralFeverVideos', you'll see none other that SRK himself on the hot seat for 'Barely Speaking with Arnub'.
Shah Rukh Khan turns out to be a big sport as he manages to take digs on him and controversies surrounding him in the most hilarious manner and not to forget the host of the show,  and the laughter on his gimmicks which are totally inexorable!
You'll see at one point host 'Arnub' taking potshots at Shah Rukh Khan's Wankhede Stadium controversy and Rahul Gandhi. As they say, when two men sit to talk, things are bound to happen!
Watch out this video...