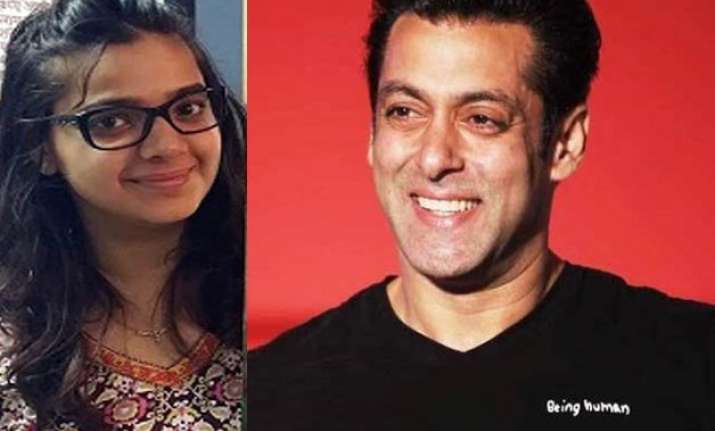 We recently heard that actor Salman Khan had spent a good amount of time chit-chatting with a little girl called Maheshi Pandya. What we also heard was that the actor was quite impressed by a specific skill of the girl. So, what's the reality behind this bonding?
A little girl called Maheshi Pandya has carved a special place in Salman's heart. The cute angel painted a beautiful poster of his upcoming film 'Bajrangi Bhaijaan'.
See the picture below –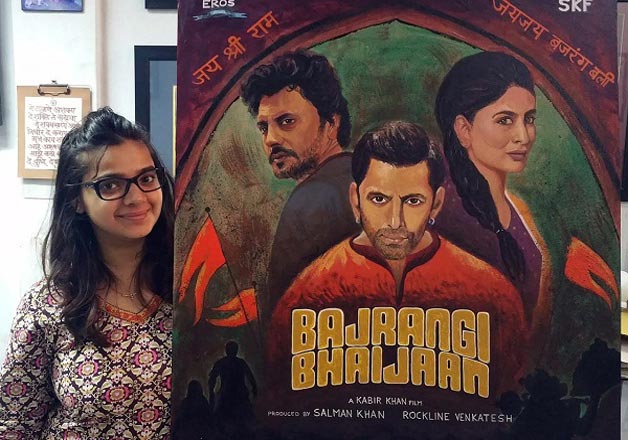 The beautifully drawn poster shows Salman Khan, Kareena Kapoor and Nawazuddin Siddiqui amidst the saffron flags and slogans of 'Jai Shri Ram' and 'Jai Bajrang Bali'.
The little lady reportedly reached out to the makers of the film and told them that she wanted to gift this hand-made poster to the 'Dabangg' actor in person. She requested them to arrange a meeting with the star.
Maheshi Pandya wanted to present this hand-made poster in person to the star during the meeting as a token of her love for the actor. This pleased Salman so much that he agreed to meet the girl. Infact, he was quite impressed by the latter's marvel at drawing as the painting looked like a work of some professional. No doubt, the actor himself is also a wonderful painter and loves children as well.
Here's one of his drawings, which he made when he went to shoot for Indian Idol Junior recently for the promotion of his film.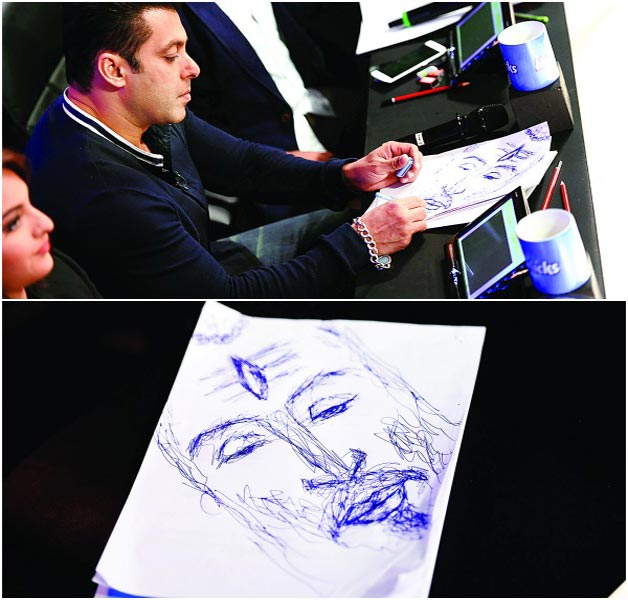 When Salman met Maheshi, he appreciated the young girl and encouraged her to continue painting. Little Maheshi was quite excited with the rendezvous. She said, "It was a fantastic experience to meet Salman sir… it's my dream come true. He encouraged me to continue painting."
The duo spent a lot of time together. When the meeting got over, the actor thanked her for all the love and support.