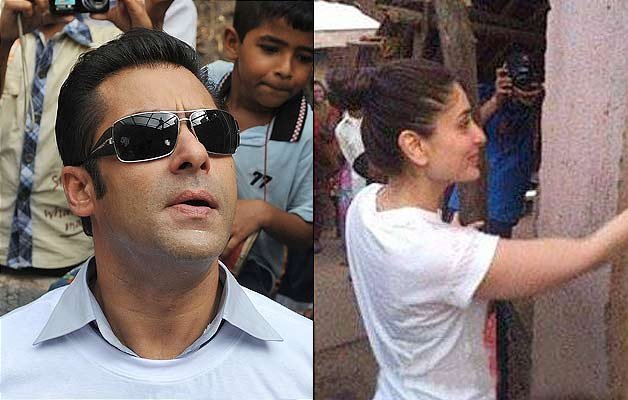 New Delhi: Salman Khan and his 'being human' traits know no boundaries. And the recent to prove this is Salman's latest act of benevolence. During the shoot of his Kareena Kapoor Khan starrer 'Bjarangi Bhaijaan' in Karjat, Salman painted an entire village and distributed sarees to the village women.
The actor made a surprising announcement after day's pack-up and asked the film's team including Kareena Kapoor, Kabir Khan and Himesh Reshammiya to join him along with a bunch of professional painters.
The unit of the film successfully managed to paint every house, the village library and even the water tank in an approximate time of five hours.
Salman further made the young boys from the village play a game of football with him. Not only this, the man with a golden heart and superstar qualities even anointed a house wall with his art. Salman made a painting and gifted it to a family as wall hanging.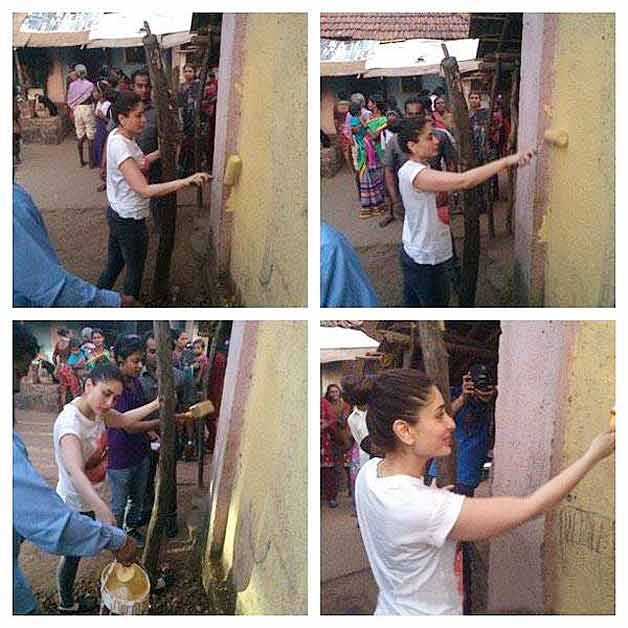 According to the sources, the whole idea of doing this creative social work struck Salman when he made a visit to ND Studios in Karjat through the village of Hatluni. While he was going to-and-fro with the shoot of his films Prem Ratan Dhan Payo and Bajrangi Bhaijaan, the actor relentlessly felt the urge to transform the village's look.
The houses that today look brightly coloured with pink and yellow were once jeopardized with all mud, wood, shoddy roofs and tin. When asked, the locals revealed that they were smitten by Salman's overwhelming attitude.
The villagers further say that even though Salman doesn't speak and understand Marathi properly, he was more-than-respectful and lovable to each one of themr.