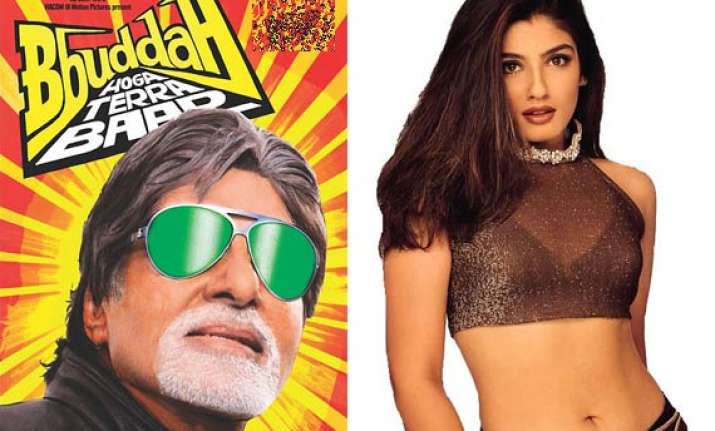 Mumbai, June 9: Yesteryears Bollywood actor Raveena Tandon will be doing an item number for Amitabh Bachchan's film Bbuddhah Hoga Terra Baap, says a media report.

The track has been composed by Vishal-Shekhar and sung by Sunidhi Chauhan, whose Sheila ki Jawaani was one of the biggest hits of 2010.

Raveena made the word item fashionable when she shook her booty to Tu Cheez Badi Hai Mast Mast in Rajeev Rai's Mohra (1994) and O Re O Re in N R Pachisia's Ziddi (1997).

Raveena is flattered to learn that she is now an inspiration for today's Munnis, Sheilas and Jalebi Bai.

Says the feisty actress, "I am happy doing a fun song like Chandigarh Di Star again.

I have always been lucky with music and the songs I've got  to perform to, have always been big hits. "This is a superb track,one of Vishal-Shekhar's best.", she said.