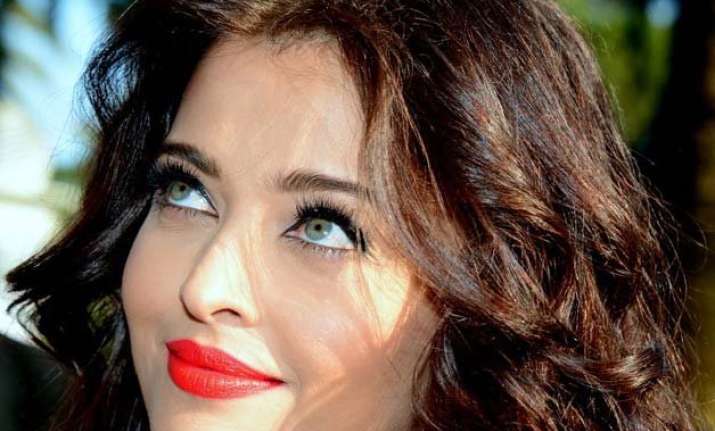 Mumbai : Actor Randeep Hooda is not nervous about sharing screen space with Aishwarya Rai Bachchan in a biopic on Indian prisoner Sarabjit Singh, who died in a jail in Pakistan. 
After roping in Aishwarya for the role of Sarabjit's sister Dalbir Kaur, the makers chose Randeep to play the protagonist of the film. "I work with directors, not with a co-star, apart from being in the scene. My interest is usually in the director because he is the person I am working with. 
He is the person (with whom) I am holding myself and my character," Randeep told PTI. "I have little or no interest in who are cast in the film. That is director's job. Once they (co-actors) are on the job, then it is my job.
 Before that I am not worried or nervous about doing this. It wouldn't matter to me," he said, when asked if he is excited or nervous working with Aishwarya. (Also Read: Aishwarya Rai Bachchan Agreed to Sarabjit Role in 'Just 15 Minutes') Of Aishwarya being part of the film, Randeep simply said, "Great."
 The movie will narrate the struggle of Dalbir, whose aim in life was to get her brother out of jail, who had been imprisoned in Pakistan and convicted of terrorism and spying. 
Sarabjit had claimed he was a farmer who strayed into Pakistan from his village located on the border. The film will be directed by Omung Kumar, who has films like Mary Kom to his credit. It is scheduled to release in May 2016. (Also Read: Richa Chadha Joins Aishwarya Rai, Randeep Hooda in Sarabjit) Besides this project, Randeep will be seen in Do Do Lafzon Ki Kahani and in another film where he would for the first time play the role of a Jat.
 "Do Do Lafzon Ki Kahani is a story between a fighter and an innocent girl. So that's the love story between them. It's a pure love story. I am done with its shooting. 
Then I have a movie called Ya Laal Rang, where for the first time I will get to play a Jat," he said. The actor is presently looking forward to the release of Main Aur Charles.