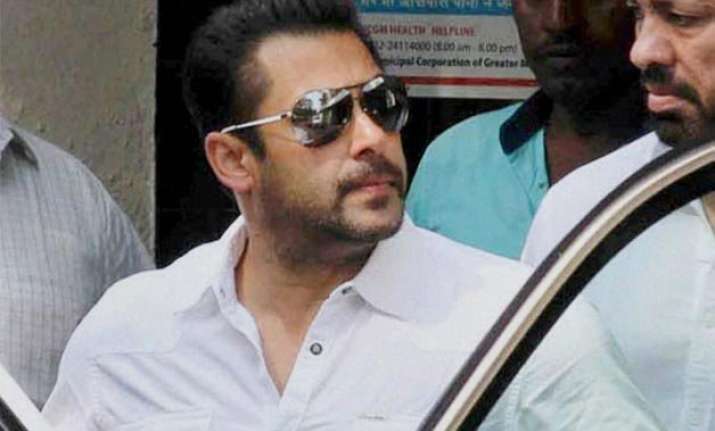 New Delhi: A petition has been filed in Supreme Court seeking cancellation of interim bail to Bollywood superstar Salman Khan by Bombay High Court.
It is not yet known who has filed the petition.
Khan was yesterday convicted by a Mumbai Sessions court and sentenced to five years in jail in the 2002 hit-and-run case. Following the verdict, Salman Khan moved to HC seeking bail.
Within hours of the verdict, HC granted him bail on the grounds that he was not handed over copy of the judgement.
Swift decision by HC did not go down well with many as senior Advocate Abha Singh said, "Speed at which judiciary worked has definitely raised few-eyebrows."
Bollywood Superstar was convicted of culpable homicide not amounting to murder for the accident that took place13 years ago. One person had died and four others were injured when Salman rammed his SUV on the pavement of a bakery in Mumbai on the night of September 27, 2002.
Sessions court Judge DW Deshpande rejected Salman's contention that his driver Ashok Singh was at the wheel when the accident happened.
The court also said that the actor was drunk while driving and also did not have a proper driving licence at the time of accident.
"All charges have been proved against you...What you have to say? The judge asked Salman who was in the dock. "I hold that you were driving the vehicle. You were intoxicated" Deshpande said.
Salman, known for his macho onscreen persona, was in tears when Judge Deshpande pronounced the verdict. The actor, attired in a white shirt and light blue denim jeans, however, insisted, "I was not driving the car...But I respect your decision and accept it. My lawyer will speak on my behalf."