Follow us on A mysterious yet enticing wife, a demon husband, a young novelist and dark silences are packed and transported to a rambling house in the snowy Kashmir. They all converge in Khamoshiyan and bring out terrifying elements to spook you out. What makes this Karan Darra's directorial different from recent obnoxious horror-tales is that besides having not so unfamiliar plot, the movie delivers some genuine thrills which is so vital for a horror-mystery.
After a series of avoidable fares, the horror cinema is back with a vengeance. It may not be the most eerie experience, but it has its share of terrifying moments that one expects from a film that deals with psychological ways leading to paranormal events.
Stars- Ali Fazal, Sapna Pabbi, Gurmeet Choudhary
Director- Karan Darra
Music- Ankit Tiwari
A young novelist Kabir (Ali Fazal) breaks-up with his girlfriend for her non-serious attitude towards his career. His tall promises for his love too stand false and so the lady considers it better to leave him and falls for another guy. Heartbroken Kabir moves on in his life and starts searching for an inspirational story for his book.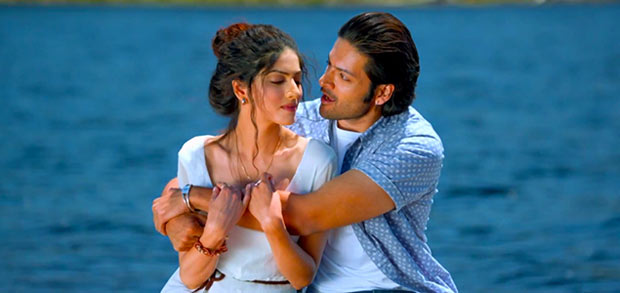 He meets a young and beautiful lady Meera (Sapna Pabbi), who runs an isolated guest-house in Kashmir with no guests in it. Meera is married to the owner of this guest-house Jaidev (Gurmeet) who was once a rich paper mill owner but now is down with an unknown illness and is on bed.
Kabir soon begins to encounter unusual things and discovers secrets about the house and its owner Meera. But she is evasive about these suspicious incidents that are taking place and knows about its consequences if they get revealed. The more Kabir interacts with Meera about these strange incidents the more he gets drawn towards her. What are the secrets that are hidden behind her silence? Khamoshiyan gives you gripping answers to those questions.
Undoubtedly, the movie will help Bhatt's to regain the place in the horror-genre. In fact, it's after a really long gap that they seem to be in complete command. The writing by Vikram Bhatt, is well structured while director Karan builds and sustains the required mystery around it.
The first half is more about the intriguing chemistry between Ali Fazal and Sapna Pabbi, which builds and then takes the required mystery around it to the second half. Filled with few racy songs, the flick has a sensual appeal, which was expected from the Bhatt camps. Alike Mohit Suri to whom director Karan considers as his mentor, he brings in the romantic tale quite efficiently. However, the second half is not up to the mark completely. The plot loses at times post interval and there seems hurry by the director to wrap up the drama inspite of giving a proper ending. Yet, we are convinced with the love story and few scary moments.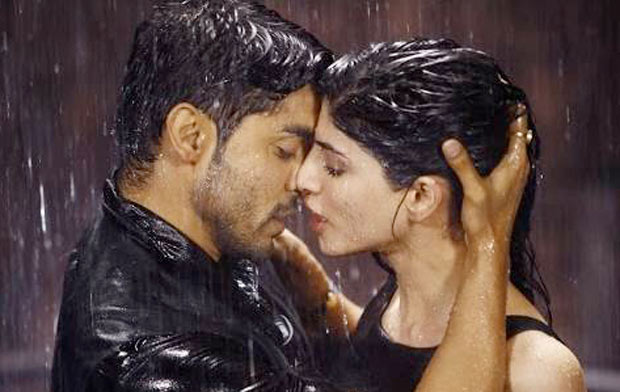 Moreover, we are surprised by the performance of the not-so-celebrated star cast. However, we are all aware about their caliber particularly Ali Fazal and Gurmeet Choudhary.
Gurmeet doesn't let the opportunity go waste and grabs it with both of his hands. He carries that devilish smile on his face, which is also charming while his grey shades keep us hooked.  
Ali Fazal brings out the intensity and eagerness in his act quite masterfully. Sapna Pabbi as a mysterious woman lures us.
Music by Ankit Tiwari is once again phenomenal. The movie has ample songs but they don't disturb the flow of this thriller in any way.
I'll go with three stars for Khamoshiyan which on the whole is an engrossing fare.