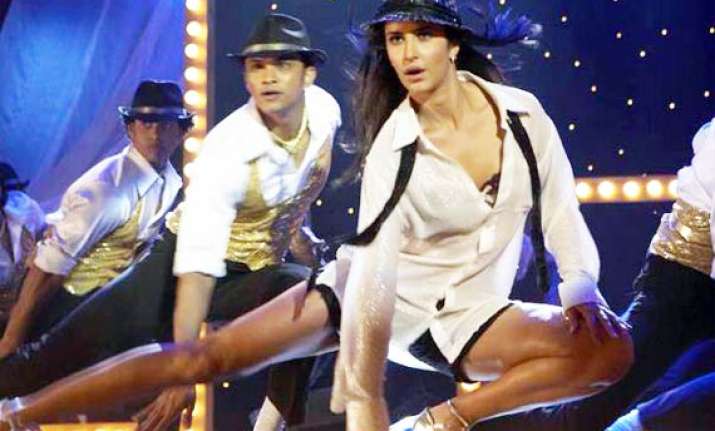 Mumbai, Aug 12: Bollywood star Katrina Kaif has denied doing item numbers for Salman's Bodyguard and Agneepath.

In an interview to DNA newspaper, Katrina said: "The one in Salman's latest film is not an item number. It is small part in the title track. But the other rumour of doing an item number with Sanjay Dutt for the film Agneepath is absolutely untrue."

Katrina also denied having opted out of Ayan Mukerji's film with Ranbir Kapoor for Salman.

""There is nothing like opting out. The YRF films — Ek Tha Tiger with Salman and the other film with Shah Rukh Khan — were commitments made long before. Thereare films that will be discussed. Sometimes they happen, sometimes they don't. It's that simple. I haven't chosen anyone over someone else."

Asked how she felt on being called the item queen or a numero uno, Katrina replied: "I don't think there is any relevance in trying to gain any position. As long as I am getting good work and am happy with what I am doing, it's fine. I am not interested in getting any title as such. Besides, we have names, whats the point of having numbers?"

On her relationship with Salman Khan, Katrina said: "If you have to be sane, you have to become immune to it. If you talk about being happy in love, feeling joy in love, feeling pain in love, that's pretty normal and every girl in the world goes through it, but writing about it, publishing it is different. My equations with Salman has not changed."

"Whatever our journey has been and the changes that has taken place in our relationship, it has been very well documented. There is no avoiding that. But we know how it is and that is the way it will remain. We still continue to be friends," she said.

Katrina may have been born in Hongkong and living in Mumbai for last couple of years working in Bollywood, but she feels for the terrible situation that London is in currently; after all, it's a place where she spent a couple of years growing up.

"Two of my sisters live there, but they are fine. It is very shocking and also a good reminder about the volatile situation in the world. Everything is transient and unstable today in the world we live in. But my family is safe," she says.