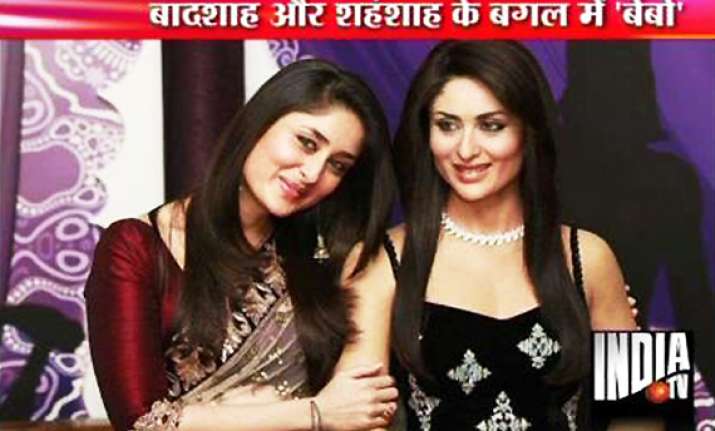 Mumbi, Oct 29: Kareena Kapoor became the latest Bollywood star to join Madame Tussauds Wax Museum in Blackpool, Britain.
 
Kareena unveiled her wax figure which took four months to be made and costs 150,000 pounds (Rs 1.1 crore).
 
Speaking to India TV over phone, Kareena said it was a big day for her and she was happy that her wax figure now adorned the world's most popular wax museum.
 
Kareena  told HT City: "It was an absolutely amazing experience. everyone was expecting it to be the Chameli look but Jab We Met is an iconic film and an iconic character for me. People loved the way I looked and many young girls voted for the look. I was very clear that if I was going to represent Indian cinema on a global platform, it had to be a song and dance outfit."
 
Boyfriend Saif Ali Khan could not attend the unveiling event as he was busy shooting for Agent Vinod in Jaisalmer, Rajasthan. Sister Karisma was also shooting, but Kareena's mother was present.
 
On her Ra.One performance, Kareena said: 'I think in a superhero film, it's the best that it could have been. I did something like this for the first time and feel it's a lovely part."
 
On being compared with Bodyguard, she laughed and said: 'I don't know about the comparisons. For me both are my films, so whichever one."