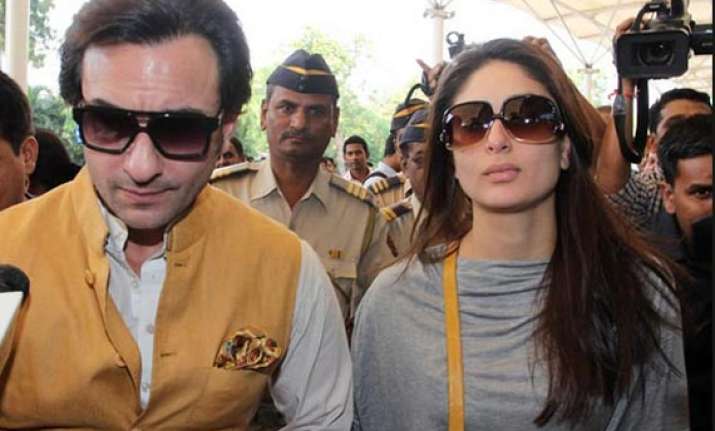 Mumbai, Jun 6: Saif Ali Khan's 'begum' Kareena Kapoor  has said, she is in no hurry to have children.
In an inteview to a magazine,  Kareena indicated  she may even decide not to have children.
When asked about motherhood, the actor replied: "Earlier it (the question) was when are they going to get married? Now everyone wants to know when is she having a baby? Who knows, I might even decide not to have kids.
"I am 32. And Saif already has two kids. We are not a typical Indian couple who get married just so they can have a child. We are modern."
Over to Saif.