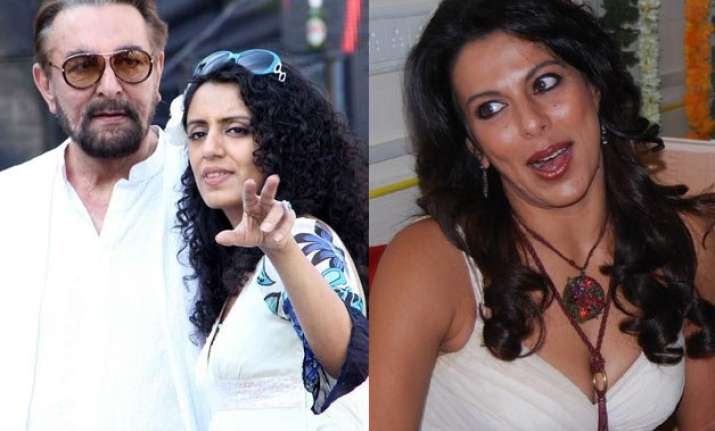 New Delhi: Veteran actor Kabir Bedia recently made it to the headlines after he married his long-time girlfriend Parveen Dusanj a day before his 70th birthday.
But apart from the newly wedded couple, what else created a buzz was the reaction of Kabir Bedi's daughter Pooja.
Pooja took it to social media to express her feelings about dad Kabir's wedding and ended up calling her step-mom Parveen a 'wicked witch'.
She posted, "Every fairy tale has a wicked witch or an evil step~mother! Mine just arrived! @iKabirBedi just married @parveendusanj."
However, she later deleted the post and wished the newly wed couple all the best, saying, "Deleted the last tweet on my dad @iKabirBedi 4th marriage. Lets keep things positive. I wish him the best!!!"
While Pooja's post did raise many eyebrows, Kabir Bedi was quite hurt with her and didn't take the message lightly.
He tweeted, "DEEPLY DISAPPOINTED by venomous comments by my daughter Pooja against @parveendusanj just after we married. NO excuse for bad behaviour".
There have been some personal issues between Kabir and Pooja for a couple of years and the latter was not even invited for Kabir and Parveen's wedding on January 15.
The evergreen Kabir Bedi has entered the nuptial bond for the fourth time. Earlier he was married to Odissi dancer Protima Bedi, TV presenter Nikki Bedi and Susane Humphreys. He has been in a relationship with Parveen, who is 29 years younger to him, for around a decade.