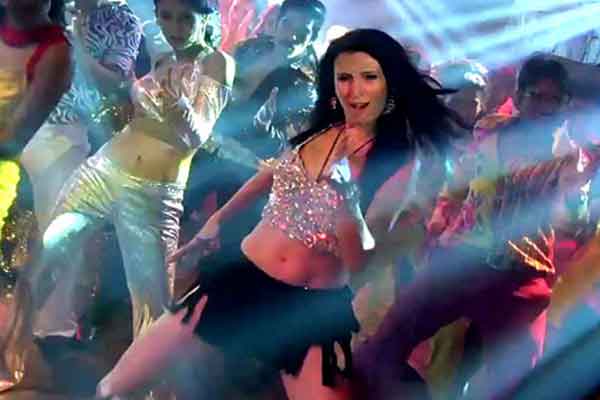 Mumbai,Nov 21:German model Claudia Ciesla, who is seen in item number Sigdi in Khiladi 786, says as she speaks Hindi she did not have any problem doing the song.
"I speak Hindi right now, so it was not that difficult. I got the lyrics a few days before the shooting, so I learned that. While rehearsing, I was singing it as well, practicing. It is important to understand the meaning of the lyrics so you can express as well.
So yes, I learned that and it was really like a dream for me," the 25-year-old said here on Monday in an interview.
Claudia is very impressed with
Akshay Kumar
, lead actor and co-producer of the film.
"Khiladi is like series of a movie which has been very, very successful till now and Akshay Kumar sir is like rocking in his role," she said.
Talking about the film, Claudia said, "A lot of action is there, comedy is there, script is really good.
Director Ashish Mohan is really talented guy, I saw him taking his shots, he knows what he is doing.
So it's amazing mixture of all good entertainment, a fantastic Bollywood movie, so of course, you have to watch it."
Claudia came to prominence with her stint in reality show Bigg Boss 3.
She loves the Hindi film industry.
"Bollywood I love because it's so colourful, full of romance, full of songs... I really enjoy being a part of it," she said and added that she is overwhelmed after doing the song in Khiladi 786.