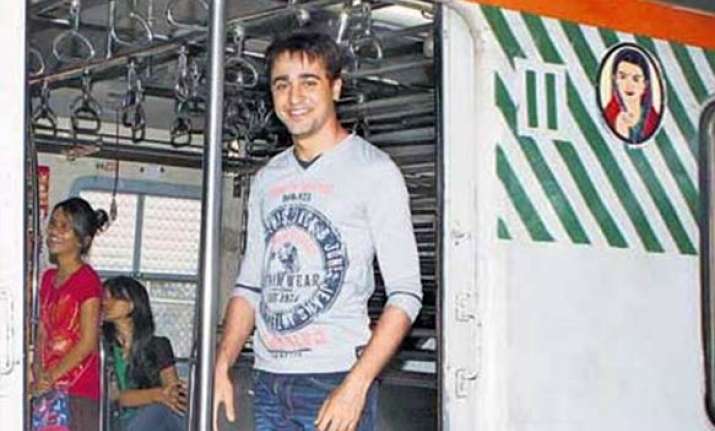 On Valentine's Day, actor Imran Khan was seen shooting a cola ad in the ladies' compartment of a suburban train at Mumbai's Goregaon station.
The shoot was scheduled to take place in an isolated place on a train set but that didn't work out and they had to shoot on a local train.
In the commercial he is shown running to catch the train. When he finally jumps in the train, he realises it's a ladies compartment. The scene required him to jump into the ladies compartment of a moving train.
"Since they were shooting at an actual station, he had to keep getting into different local trains every five minutes. Special permission was taken for Imran to jump into the 24-hour ladies coach", said a source.
The crew shot at the Western railway suburb from 9 am to 4 pm. Since it was Valentine's Day most of the girls were in for a treat. He obliged all his female fans by taking pictures and signing autographs.
Imran says, "It was a lot of fun shooting the ad. It's the first time that I travelled by train, and certainly the first time I traveled in a ladies compartment!"