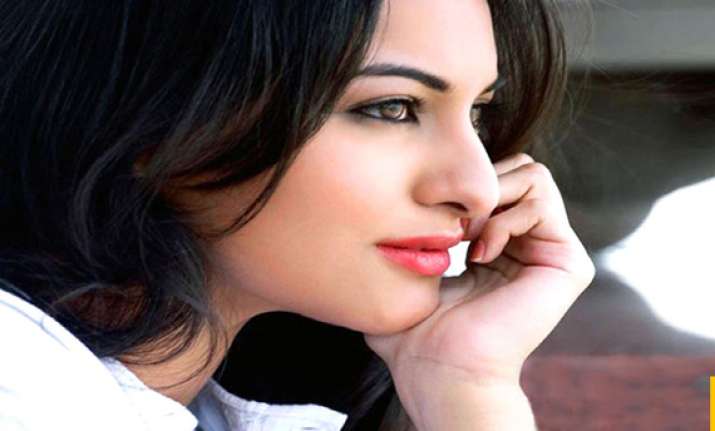 Mumbai: Actress Sonakshi Sinha, who has mostly acted in films centered around larger-than-life male
characters, says she does not sign films to prove anything to anybody.
"I don't do films to prove anything to anyone. Nobody pin-pointed a finger at me about my acting. Right from my first film, people said I had a great screen presence. They said that she acts well and dances well. So I did not have anything to prove in that department," Sonakshi told PTI.
Sonakshi, who made her Bollywood debut with Salman Khan-starrer 'Dabangg', later did films like 'Rowdy Rathore' with Akshay Kumar and 'Son of Sardar' with Ajay Devgn. She feels actresses have an equally important role in commercial cinema.
"There are roles written in masala films for actresses too. Otherwise the films would have been made with actors only. I think even actresses have a part to play in commercial films," she said. The 26-year-old actress says she enjoys watching and doing 'masala' entertainers.
"It is more challenging to make a film like that because they are larger than life. It is not something that happens in real life. In a film like 'Lootera', the lines are colloquial... very conversational... The way we talk in real life. Whereas in masala films, the dialogues are larger than life. So to do something is also challenging in a way, but it is lot of fun as well," she said.