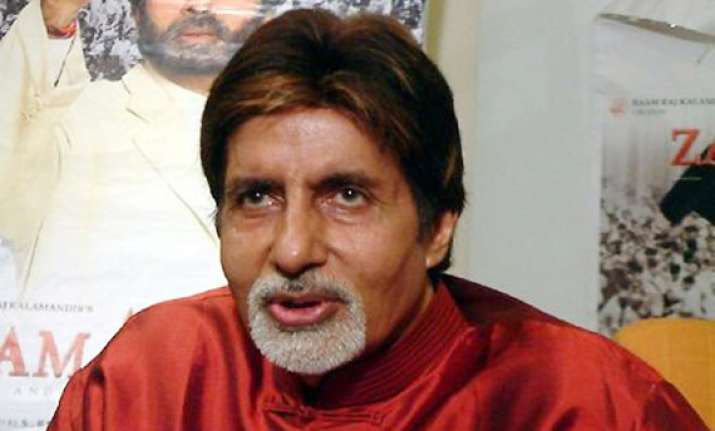 Mumbai, Jan 19: Bollywood superstar Amitabh Bachchan is going to render Srimad Bhagavad Gita written in Avadhi by his fater late Harivansh Rai Bachchan in 1954, reports HT City.
 
Big B is working with Aadesh Srivastava on the musical rendering.
 
Says Bachchan: "Back in 1954, my father had translated the Gita from Sanskrit into Awadhi, the language of Tulsidas' Ramayan, to make it more popular. I wanted to record it for the longest time and have been working with Aadesh on it. We hope to come out with it soon."
 
The album may be released during Diwali this year. Aadesh says he has completed most of the chhands (verses) but is still a long way to go.
 
"Working on dr Bachchan's great literary work  that is unknown to most is a challenge", Says Aadesh.
 
"I admire Amitji's versatility. He can bring romance to a love duet and soulful devotion to a spiritual piece. I'm even planning to get him to sing a classical 'bandish' for me. Since he's not a trained singer he has been often underestimated but I know he can popularize the Gita with youngsters the way he did with Hanuman Chalisa."
 
Aadesh recalls that during a recent visit to the US he was surprised to learn that the disco-going children of his friend would begin their day with Bachchan's Sri Hanuman Chalisa.

"They believe that by doing so, their day will go off well. The Hanuman Chalisa has been recorded earlier too, but Amitji has made it universally popular. His biggest USP is his connect with every generation, and that includes children and teenagers too who otherwise would never veer towards the Hanuman Chalisa or the Gita."
 
The Hanuman Chalisa by Big B was released on Oct 9, 2011 under the aegis of AB Corp and Veecom Music and entertainment.
 
There were 20 other singers too, including Aadesh, Hariharan, Sonu Nigam, Abhijeet, Udit Narayan, Kumar Sanu, Shaan, Suresh Wadkar, Kailash Kher, Prasoon Joshi, Shankar Mahadevan, Kunal Ganjawala and Vinod Rathod.